Are you single? Do you like gold? Like, LOTS of gold? If so the planets could be aligning...
Don Milisav Juan Gonzales Brzi is looking for love and if his manor is anything to go by, he really is the man with the Midas touch.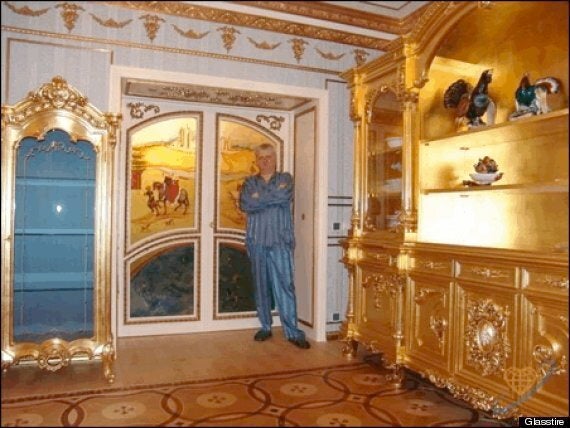 Don Milisav Juan Gonzales Brzi strikes a pose in his splendid pyjamas
The snaps, which show Brzi posing in a living space that would probably make Liberace's eyes water, are accompanied by this heartfelt message:
"To all unmarried ones who would like to spend their life by my side and within all the beauties of my home. Please look below at all the magic of my home that I have decorated with taste, perhaps just for YOU."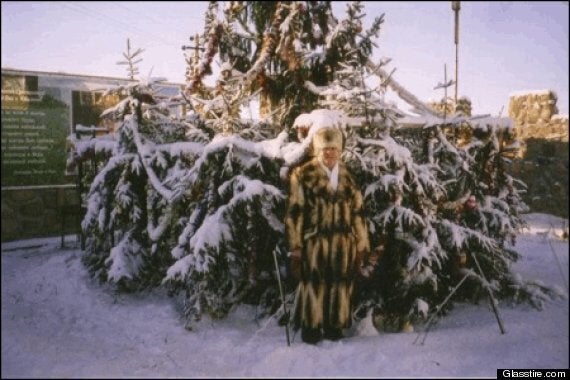 Camouflaged as a Christmas tree
According to Glasstire.com, Brzi's hunt for a woman to polish his gold-plated taps became a meme in Bosnian, Croatian and Serbian circles some years back, but this is the first time it's been translated into English.
(It's a possibility that Brzi may have already hooked up with someone in the interim, in which case we case we offer unreserved apologies for getting your hopes up.)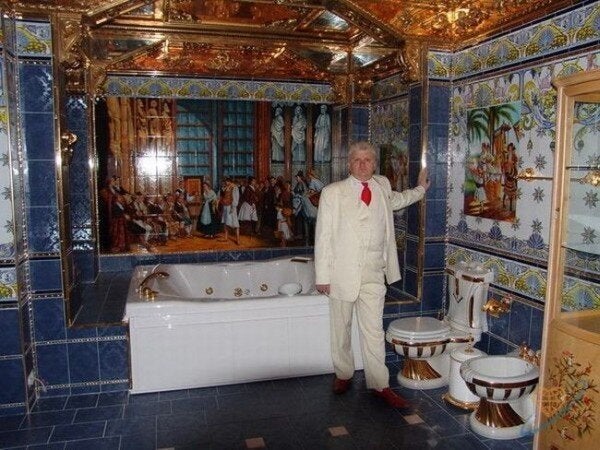 The man with the Midas touch