'Bones' is one of those US procedural series that you either make a point of watching or, if you happen upon by accident, generally stay with longer than you planned. Create a show like that on American primetime, and there are few cheques you cannot cash.
Like many of its flourishing 'crim-edy' genre counterparts (think 'The Mentalist', 'Law and Order'), it manages to be glossy and fun, with a strong central relationship between Dr Temperance 'Bones' Brennan (Emily Deschanel) and her brooding FBI counterpart Seeley Booth (David Boreanaz).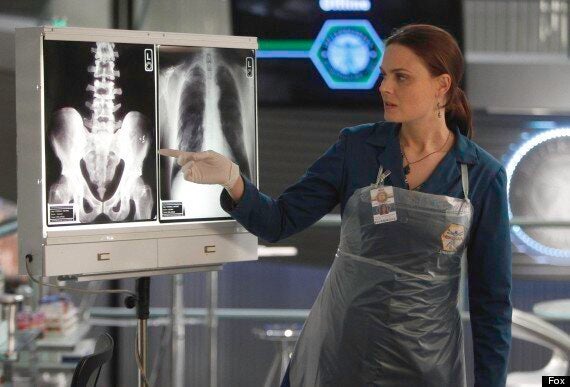 Bones (Emily Deschanel) is astonishing, but how realistic is she?
But it also has at its centre the intriguing science of forensic anthropology, the seemingly magical art of telling a victim's story backwards, and helping to restore justice and dignity where they have been undermined.
It's certainly a sexy subject ripe for the many millions of books sold by 'Bones' author Kathy Reichs, and the successful TV show, whose eighth series is now out on DVD. But how true to life are these popular tales?
We paid a visit to the laboratory of Dr Anna Watkins, one of the UK's foremost experts in this field, and a consultant on TV shows from 'Time Team' to 'Gods and Monsters'.
ABOVE: Exclusive - Bones Answers All Your Questions
Watkins, surrounded by bones, microscopes and a friendly enough looking skeleton hanging in the corner of the room, patiently explained the job of a forensic anthropologist, debunking some myths along the way, including the very first question… what does forensic actually mean?
"That just means anything to do with the court," she told us. "So when someone tells me they've forensically cleaned their house, I do wonder."
Watkins demonstrated the basics of her job – deciding whether bones are in fact human, the minimum number of victims at any site, the age, sex and size of the body, how they met their gruesome (or not) end. Thrillingly, it's all exactly as we're used to seeing on the telly.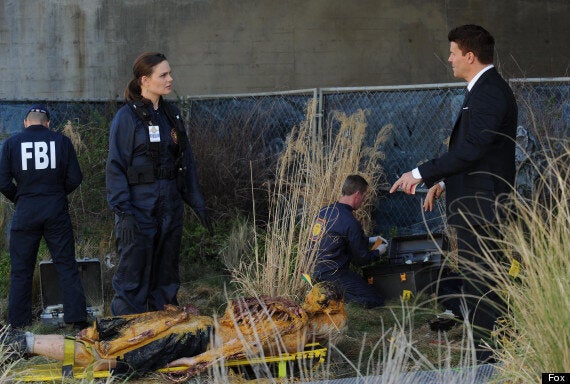 Bones is all over the cases, from the crime scene to the lab, to sharing a cup of tea with the victim's aunt
So, Bones the woman, that one-woman encyclopaedia who seems to be involved in every case from beginning to end, from attending the corpse, visiting the witnesses to deliberating on motive. Could she actually exist?
According to Watkins, it seems not. "Our work is closely associated with that of a forensic archaeologist, who investigates the actual scene, and the police pathologist, who has a general overview of the case, and will perform the autopsy.
In fact, it seems that someone like Watkins won't always be invited onto a case, even when she's needed. You can blame this on budgets, and the relative newness of the discipline. Forensic anthropology's only been around for a hundred years or so, and it seems there are some crime investigation teams who still aren't aware of it.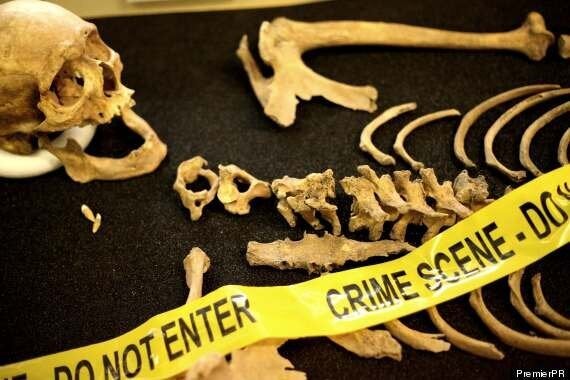 Forensic anthropology is a relatively new science, but one which can be decisive in major cases
"Often, police officers will simply rely on the pathologist," explains Watkins. "It sometimes won't occur to anyone in the room that there's a job here for a specific expert, which is a bit like a GP not realising there's a specialist out there to help his patient."
She cites the West case, when it was only the pictures in a newspaper that attracted the attention of forensic archaeologists, who then lent their expertise to the infamous patio and helped discover a chilling number of further victims.
For Watkins, a keen advocate of her science, the biggest shame is the effect on the next generation of anthropologists. While this sexy subject, as well as the telegenic glamour of 'Bones' no doubt, attracts many a keen graduate, who will study for many years but struggle afterwards to get a job, and often end up working in a similar field, or teaching instead of getting their hands dirty.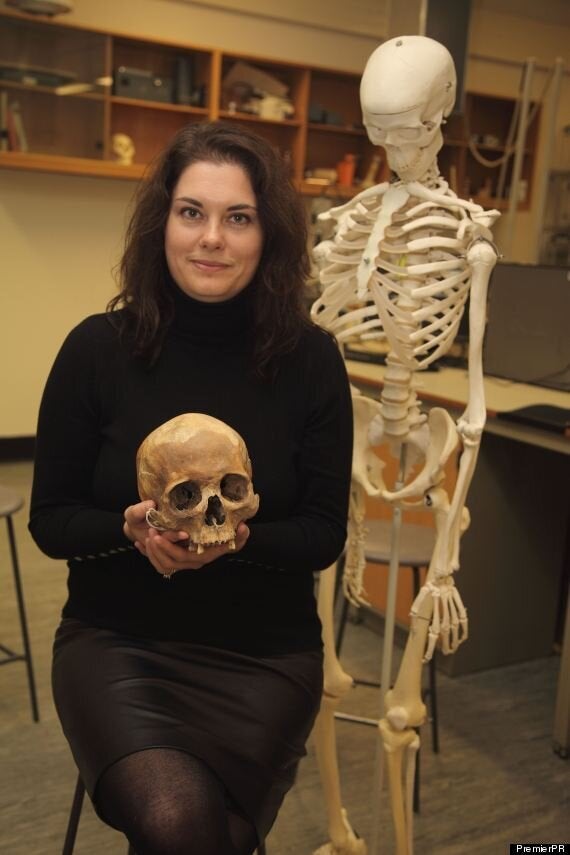 Bones are her business, but Dr Anna Watkins worries about the next generation of anthropologists
And, on the even brighter side, the story of a senior woman in charge is no fantasy, and stretches beyond Reichs to the UK. The foremost forensic anthropologist here is Professor Sue Black, celebrated for her work in Kosovo, and you need look no further that Dr Anna Watkins herself, available under a microscope in a laboratory somewhere, or on re-runs of 'Time Team'.
'Bones' Season 8 is out now on Blu-ray & DVD from Twentieth Century Fox Home Entertainment. Watch the trailer below...