The parents of Madeleine McCann have urged people to "rack their brains" and come forward with information after police said they had a new focus on the investigation.
The senior investigating officer told BBC's Crimewatch programme one reading of the evidence is that the kidnapping had "the hallmarks of a pre-planned abduction that would undoubtedly have involved reconnaissance".
Detective Chief Inspector Andy Redwood later added that the response to the programme, which included a reconstruction and live interview with Madeleine's parents, was "overwhelming", the Metropolitan Police said.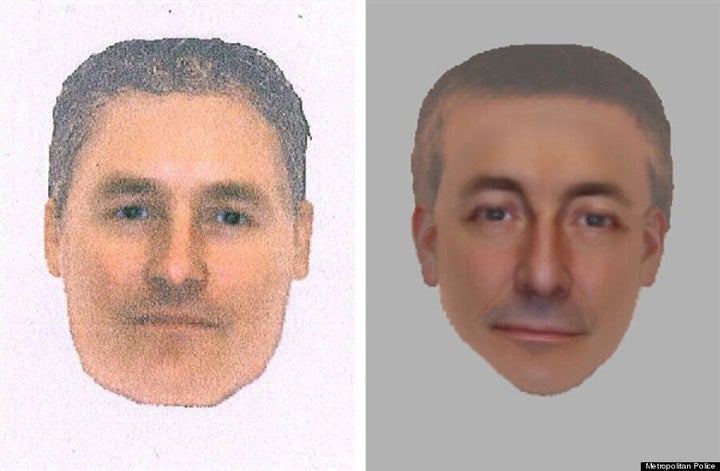 Two new e-fits of a man were broadcast in the fresh television appeal, while police said they had effectively ruled out a previous key sighting of a different man carrying a little girl.
Viewers were shown a pair of images of a man with dark hair, which are based on descriptions from two witnesses who were staying in Praia da Luz, Portugal, when the three-year-old went missing on May 3 2007.
Mr Redwood said during the show that two independent callers had put forward the same name for the man and another caller had given a name of a man who was known to be in Portugal at the time of Madeleine's disappearance.
The Metropolitan Police tweeted: "DCI Redwood: "An overwhelming response from the public, still people out there who can help us with key information"."
In a live interview, Gerry McCann praised the police force for finding new information to take the investigation forward, saying: "I think we're feeling hopeful and optimistic.
His wife Kate said: "It doesn't matter how much heartache we put ourselves through, so long as we get the result that we need."
Urging viewers to call the show, Madeleine's mother added: "Please, please have the courage and confidence to come forward now, and share that information with us, and you could unlock this whole case, so please."
Mr McCann said people should find hope from recent cases in which abducted children had been found after long periods of time.
"These cases can get solved, and I think that's what the public need to think about tonight, the new information, and really rack their brains and come forward, really."
Witnesses described the man in the new e-fits as white, aged between 20-40, with short brown hair, of medium build, medium height and clean-shaven.
However, while police appealed for information on that suspect, officers now say that a man seen carrying a child by the McCanns' friend Jane Tanner was an innocent British holiday maker.
Mr Redwood said: "Our focus in terms of understanding what happened on the night of May 3 has now given us a shift of emphasis. We are almost certain that the man seen by Jane Tanner is not Madeleine's abductor.
"It takes us through to a position at 10pm when we see another man who is walking towards the ocean, close by to the apartment, with a young child in his arms.
"This child is described as being about three to four years of age with blonde hair, possibly wearing pyjamas, and the man is a white man with dark hair."
Investigators are also trying to identify mysterious fair-haired men seen "lurking around" the apartment at the time who could be Dutch or German, and TV appeals will be run in Holland and Germany.
Two e-fits of the fair-haired men have been released.
One is of a man who was seen twice by the same witness near the flat where the McCanns were staying. He was 30 to 35, thin, with short hair, shaving spots on his face and was wearing a black leather jacket. Another witness saw a similar-looking man in the resort.
Police are also looking at a spate of break-ins in the area, one of which happened in the same week a year before Madeleine went missing, where a man got into a flat where young children were sleeping. This is how Madeleine may look now
Mr Redwood said: "We can see that in the week that Madeleine disappeared but in the year before in 2006, that two children were in an apartment when a man came in and he appears to have come through the patio door, had a look around inside and definitely had a look into one of the cots and then left without taking anything.
"Then one of the children raised the alarm.
"We're particularly interested in that event as to whether it has any resonance to the disappearance of Madeleine. The man was described as being a white man with dark hair."
Another line of inquiry being looked at is bogus charity collectors who were operating in the area at the time, and at a spate of burglaries that peaked in the month Madeleine went missing.
On the day that Madeleine disappeared, there were four occasions where bogus charity collectors targeted properties in the area.
There are also two e-fits of Portuguese men - one aged 40 to 45, who knocked on the door of the apartment where the McCanns were to stay on April 25 or 26 between 2.30pm and 3pm, saying that he was a charity collector.
The other, aged 25 to 30, approached a property on the Rua do Ramalhete, near the Ocean Club, at around 4pm on May 3.
There is a £20,000 reward for information leading to the arrest and prosecution of those responsible for Madeleine's disappearance.
Popular in the Community