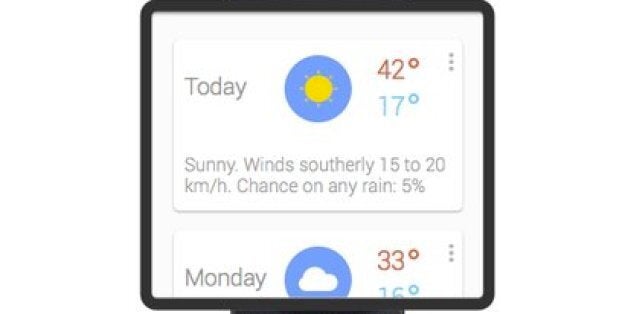 Google might be about to take the wraps off its long-awaited wearable device - as well as a brand new flagship phone and mobile OS.
The 'Nexus 5' smartphone is widely expected to be announced before the end of October, as well as the Android 4.4 'KitKat' updated to its mobile OS.
The much-rumoured 'Gem' - said to be a wearable device designed to showcase Google Now - is in the final stages of testing, according to 9to5Google.
The watch would operate in a more focused, and in some ways more limited way to existing smartwatches such as the Galaxy Gear and the Sony Smartwatch 2. The aim would be mainly to display notifications, Google Now updates, and information relevant to your location (such as the weather) rather than making calls or taking pictures.
Fitness and health monitoring would apparently be less of a focus for the 'Gem' at launch compared to similar products already on the market.
Little is actually known for certain about Google's wearable ambitions (other than those related to Glass, of course) - and no actual production units of the wrist-mounted device have yet leaked out of the company.
Current predictions state that it will emerge towards the end of October - possibly as soon as Friday 18 October but more likely on or around 31 October.
Related