Nike has unveiled a new update to its popular Fuelband fitness tracker.
The Nike+ Fuelband SE retains the same styling and LED display as the previous version, but adds new colourful accents, more features and a redesigned interface.
The new band is also cheaper than before, at £95 (with pre-orders already underway).
Key features of the Fuelband SE include:
Improved water resistance (though not to swimming standards)
Colour accents (pink, green, black and crimson)
'Double tap' to display time
Improved calibration can now track cycling, running, rowing and yoga
Bluetooth 4.0 for instant data via iOS
'Be active' reminders and session markers
'Win the Hour' alert to encourage you to move if you're missing your goal
Sleep tracking
Since its release in 2012 the Fuelband has won fans over with its simple, one-button interface and integration with the 'Nike Fuel' ecosystem.
And despite an ever-more competitive range of similar products hitting the market, Nike is confident that the original design still resonates.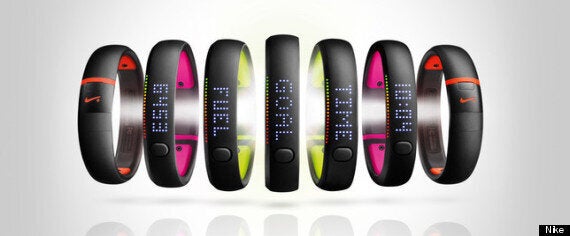 Nike said the new Fuelband and app were "designed to inspire and motivate athletes at every level".
"We continue to innovate around the Nike+ ecosystem to deliver the very best experiences for our consumers, motivating and inspiring athletes at all levels," said Stefan Olander, Nike's VP of Digital Sport.
"The Nike+ Fuel Lab, along with new Nike+ FuelBand SE and Nike+ Apps significantly enhance our NikeFuel platform."
Popular in the Community