A baby boy who was born in a McDonald's toilet has been nicknamed "Ronald" by his family.
The little boy made an unexpected appearance in the Florida fast food restaurant on Monday morning.
His mother, Shardonnay Hill, had been en route to the doctor for a check-up when she made a pit-stop at the Lake Wales branch.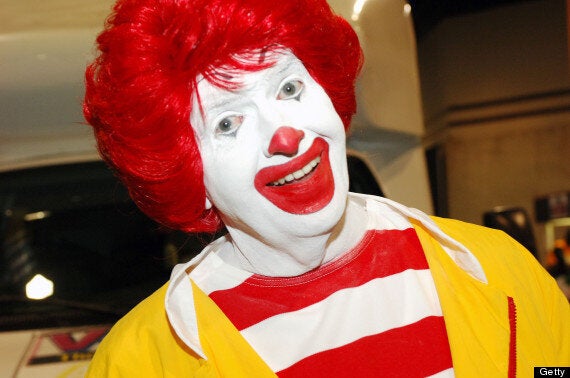 The baby is to be nicknamed 'Ronald' after his place of birth, which coincidentally is his mother's favourite restaurant
The 20-year-old was just six months pregnant when she went into labour in the bathroom and delivered the little boy with the help of three employees, BayNews9 reported.
A transcript of the emergency call revealed the baby did not appear to be breathing when he was born but that under the guidance of a medic on the telephone, staff were instructed to burst the amniotic sack and rub his back until he took his first gulp of air.
Hill's aunt Vanessa Richardson thanked the staff and said: "That's her favourite restaurant and we need to call him Ronald. That's what we need to call him.
"His nickname is going to be Ronald McDonald."
10News reports the 2.5lb baby – who will be officially named Joshua Murray - is in good health at All Children's Hospital in St Petersberg, while his mother is being cared for at the Heart of Florida hospital.
Phylis Tirado was one of the staff who assisted with the birth.