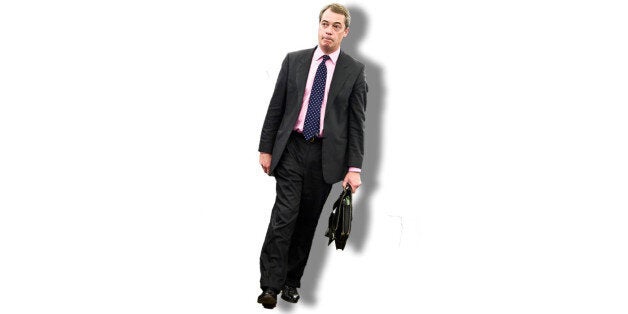 One in ten voters believe Nigel Farage leans to the left, according to some rather confusing poll results.
And although a majority, 51%, described Farage as on the right, 10% of those asked said they thought he was "left of centre" or "left wing".
Farage has a 33% approval rating for his role as leader of Ukip, according to the poll.
As many people think David Cameron is either "right wing" or "right of centre" (57%) as think Ed Miliband is "left wing" or "left of centre" (54%).
But 12% believe Miliband leans to the right. And 10% believe Cameron is left-wing, curiously the same percentage who think Farage leans toward socialism.
These figures represent an increase of 8 points for Cameron and 10 points for Miliband since October 2010.
The survey also showed that a majority (30%) believe Clegg is in the centre ground - a finding that will please the Lib Dems as the party made a concerted effort at its conference to paint itself as the only centrist party.
Popular in the Community