Van Persie joined United for £24 million in August and went on to score 30 goals for the Red Devils, who won the Barclays Premier League with four games remaining.
Another high-profile loss for the Gunners following Cesc Fàbregas and Samir Nasri's departures in 2011, Wenger said selling Van Persie had "destabilised" the team.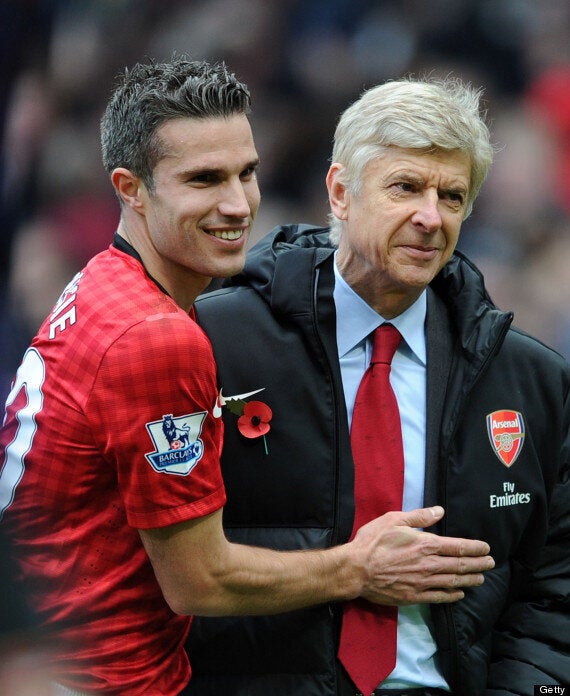 Van Persie spent seven years at Arsenal
"We lost Van Persie, which created a lot of unrest and destabilised the team," Wenger said at the club's AGM. "But from November to May the team showed fantastic mental strength."
Arsenal ultimately finished fourth to qualify for the Champions League for a 15th successive season, however their trophy drought has now exceeded eight years.
Wenger stressed Arsenal were title contenders this campaign.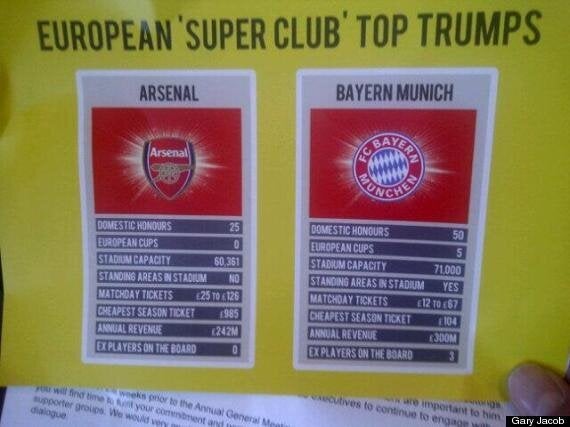 Arsenal fans protested against the club's ticket prices again
"We have huge ambition to win the league this season," he added. "We were restricted financially and had to be strict, but we have come out of that.
"The future of Arsenal will rely on quality of work we do inside, to scout and develop. We are respected all over world for our values, we are not artificial.
Club owner Stan Kroenke insisted the club was "pleased with the progress on the pitch" and hinted Arsenal's commercial growth could expand. Özil: "We did not need to scout to buy him, it was just money"
"It is also important for the club to be successful commercially, and we are pleased with that," the American said. "We have come a long way, with the debt being paid down, commercial revenues are increasing.
"We have more (deals) coming and are confident. However, nothing works unless we have success on the pitch."
Some fans had earlier staged a small protest outside the stadium entrance. The Black Scarf Movement carried a banner reading "kick greed out of football - where has our Arsenal gone?' and handed out leaflets highlighting the differences between the running of Arsenal and European champions Bayern Munich.