Dyson's next big innovation might be a hairdryer.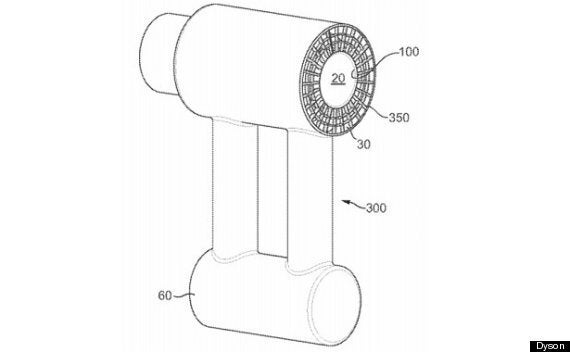 Traditional hairdryers can produce up to 70 decibels of noise when in operation. Dyson's new model appears to use some complex ideas to vastly dampen that racket. It's always difficult to read patents for specifics on how products might work, but it appears to involve a series of ducts in the handle which can increase airflow, without using as powerful a motor.
One of the patent applications reads:
"Traditional hairdryers are essentially an open tube with a fan for drawing fluid into the tube. This makes them noisy unless a big slow fan is used, but then a big motor is required which increases weight. The provision of a long fluid flow path through the body and ducting arrangement reduces the noise produced."
However the Telegraph also notes that patent applications rarely mean that a product is ready to come to market. Many products and ideas patented by tech companies never make it to the consumer. Others come close, but end up as building-blocks which lead to other products.