Gary Numan worries he won't be a good father to his children.
The 80s idol, who recently moved to California with his family, admits to HuffPostUK:
"I feel slightly ashamed of that, because biologically we're driven to think we're going to be great parents, and actually it's a f***ing nightmare for some, and I felt so guilty, and I love my children dearly but I found it very difficult.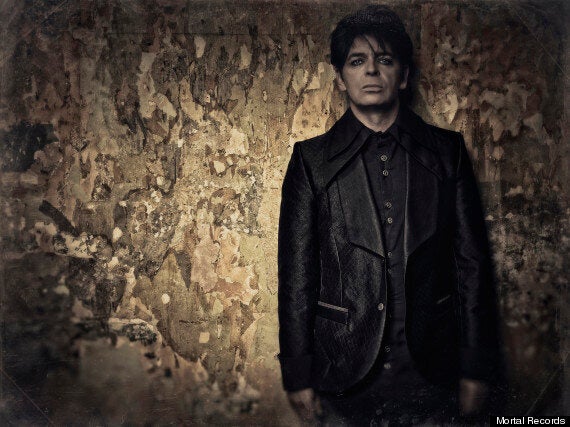 Gary Numan admits the guilt of a parent became overwhelming for him for a while
"When it first came time to do it, our first one was IVF, then we had a second and third child in quick succession, so it was quite a dramatic adaptation, and I didn't take to it very well…
"We've come through it all, and although it took too long, it has ended up being something I'm proud of."
For Numan, who now lives in California with his family, first-time parenthood coincided with turning 50, his own admitted mid-life crisis, and his wife's post-natal depression.
"It was that realisation that I was getting older," he reflects now, "and watching my life as I knew it vanish. I'd had a free and easy kind of life, and suddenly you're getting up at 6am in the morning.
"In the last couple of years, it finally began to resonate. Because you talk to people and they say it's amazing, and you think 'you f***ing liar.' What about the huge responsibility, the burden of the thing you might say to them that might haunt them forever?
"I genuinely lose sleep over the most innocent thing, because I can remember stuff said to me. The things that you do, the effect that you can have, it's staggering. And if you think you're brilliant, you're probably making a mistake."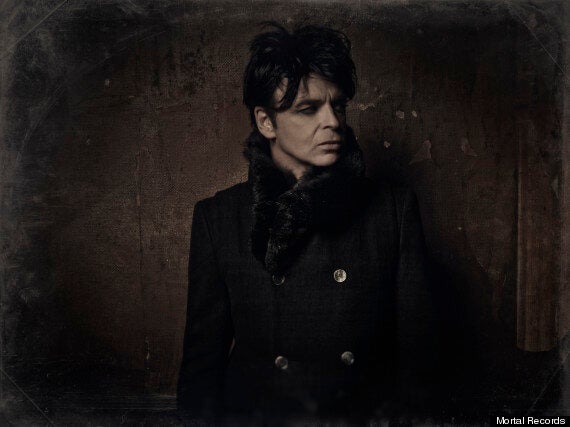 'Splinter' is Gary Numan's 19th album, and he's ready to go on the road again
This parental angst aside, Numan is preparing to go back on the road, with his album 'Splinter' which has been seven years in the making - see above.
His songs 'Cars' and 'Are Friends Electric' are still considered pioneering influences on electronic music and have been sampled on a catalogue of upbeat disco hits throughout the three decades since they first aired, but he admits he has a somewhat dark persona, musically speaking…
"Cars is probably the bounciest little thing I've ever written. It was a creative little spark, a moment that triggers, which for me is a little dark corner. If something bad happens, I write about it, IF something good happens, I don't write about it.
"The music evolves, but essentially it stays dark. As songwriting goes, I feel that that's a limitation."
On the bright side, Numan relishes life in his adopted American neighbourhood since he moved his entire family Stateside a couple of years ago.
"It was an awful lot of things," he says of the move. "My wife wanted to live here forever. We had three girls, and I genuinely believe that there is more opportunity here for girls to succeed. And I couldn't have done it later.
"Here, to be honest, you have everything with beautiful weather and the Pacific. Stunning beautiful, mountains, so much to do. I want it to feel like a holiday that never ends. I want my life to feel like the first day of my holiday every day."
He's also convinced that it's the right place to continue his career…
"I want to move towards making film music, so at some point I have to start that process. I'm 55, and as much as I want to make albums, the demand won't always be there. So I have to think ahead."
His album, 'Splinter', is his 19th album, and inspired by the rollercoaster he's been on for the past few years. "It was a working title originally," he admits, "but I've been working on it for seven years, so the name kind of stuck."
Gary Numan 'Splinter' tour details November 2013
8th Ireland Dublin Button Factory
11th Sheffield 02 Academy
12th Newcastle 02 Academy
19th Wolverhampton Wulfrun Hall
Click here for ticket info. Gary Numan's album 'Splinter' is out now. Watch the video below for single 'I Am Dust'...