Wearing a costume once a year for Halloween is for wimps - true diehard fans celebrate it 24/7, 365 days of the year by getting a tattoo inspired by all kinds of witchy, eldritch things.
We wanted to see what real lovers of Halloween liked to tattoo on themselves and the results really do vary. They range from delicate witches on broomsticks to a frankly pants-wetting giant portrait of Chucky, the doll with serious anger management issues.
A tattoo of a zombie with half its maggoty face missing is for life.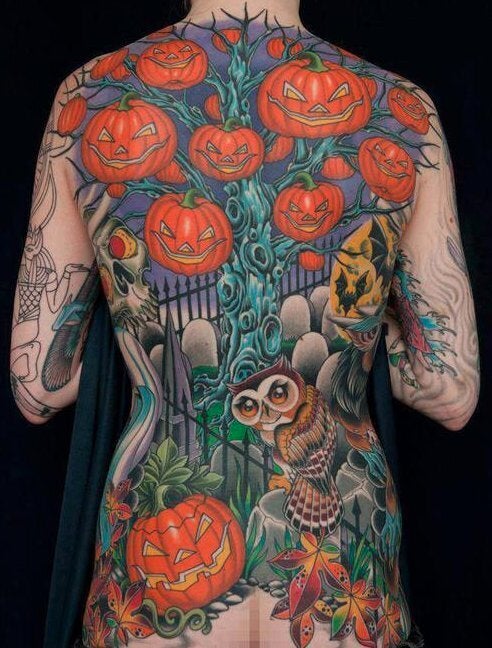 Halloween Tattoos: Do You Feel Inspired?
Related