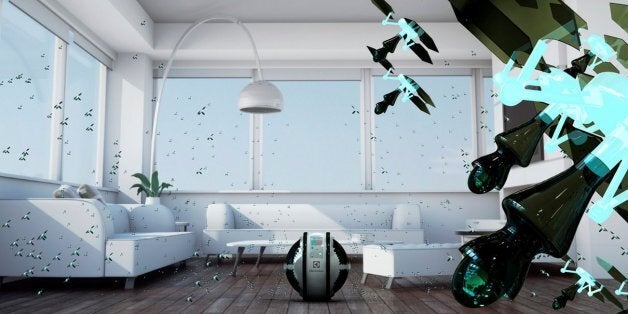 A fleet of flying robots which can clean your house have won an international design award.
The 'Mab' concept by Adrian Perez Zapata from Colombia imagines a swarm of "hundreds" of small bots which can scan a house, work out which areas need a clean and then wiping them with individual drops of water.
'Mab' aims to use the collective intelligence of natural swarms to produce an emergent intelligence capable of keeping your home spic-and-span.
It won this years Electrolux Design Lab competition, which saw 1700 submissions by students all over the world, with runners up including a form of 'expanding wall' which can filter air and a 3D printer capable of producing fresh food.
"I was in my university gardens when I observed the controlled flight of bees pollinating a flower, and how magical it is to see swarms of bees working together," Perez Zapata said in a statement.

"My concept Mab only requires a short initial configuration to function autonomously, so you could arrive home and see a swarm of mini-robots roaming around cleaning independently. This means you could sit back and relax, as you observe with great astonishment the little Mab 'fairies' working their magic autonomously."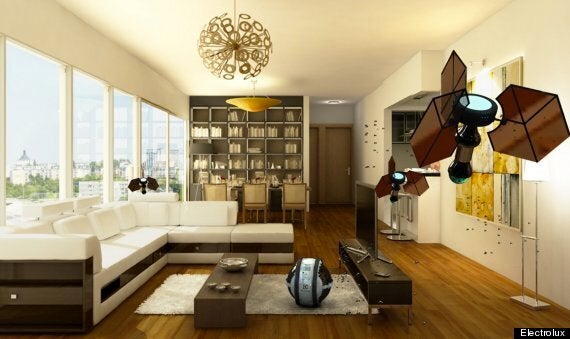 Stefano Marzano, Chief Design Officer at Electrolux and Head of Jury for the award said that the concept was an "innovative" challenge to established ideas.
"The Mab is an innovative concept which could be relevant to minimise the daily cleaning efforts of consumers as well as businesses, while maximizing the result," he said.
The Atomium 3D food printer, by Luiza Silva from Brazil, won second prize, while the Breathing Wall by Jeabyun Yeon from Korea won third place.
Popular in the Community