During World War II around 11 million people deemed unfit to live by the Nazis were exterminated.
Six million of these were Jews.
The survivors of the greatest atrocity in human history are dwindling rapidly prompting many to take it upon themselves to ensure the memory of what happened will outlive those who witnessed it.
The Holocaust Educational Trust (HET) runs a number of trips each year to the death camp of Auschwitz-Birkenau in order to teach younger generations about the horrors that happened there.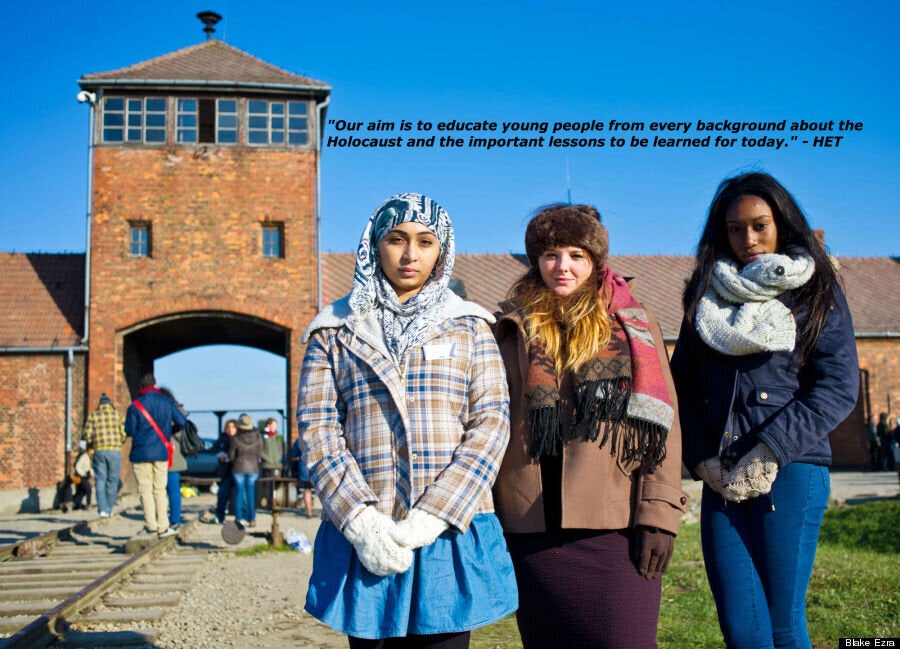 A conservative estimate of the number of people killed at the death camp of Auschwitz-Birkenau in what was then occupied Poland alone is 1.1 million, again, mostly Jews.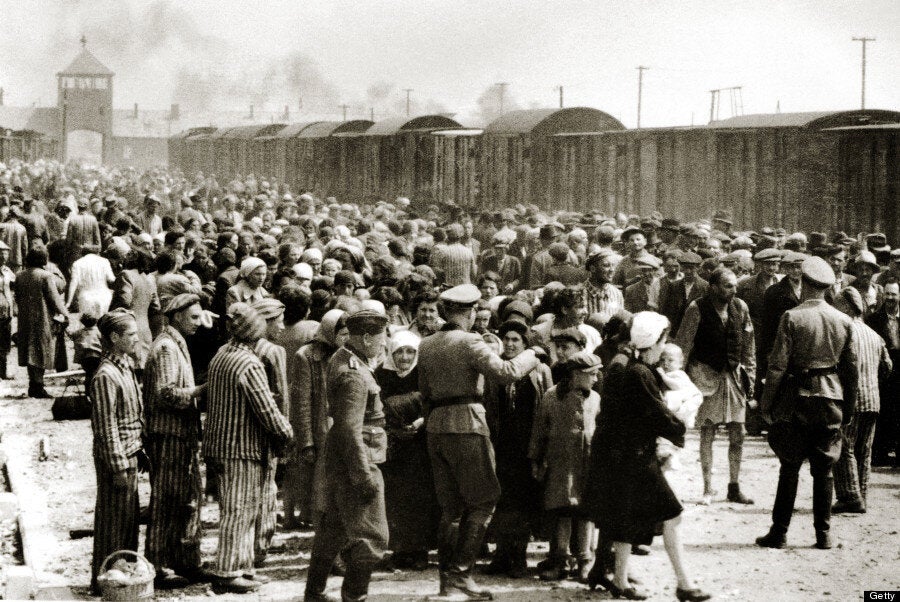 The arrival of Hungarian Jews in June 1944. Between May 2nd and July 9th, more than 430,000 Hungarian Jews were deported to Auschwitz
This number of people could fill 12 Wembley Stadiums, 934 QEII cruise liners or 1654 tube trains.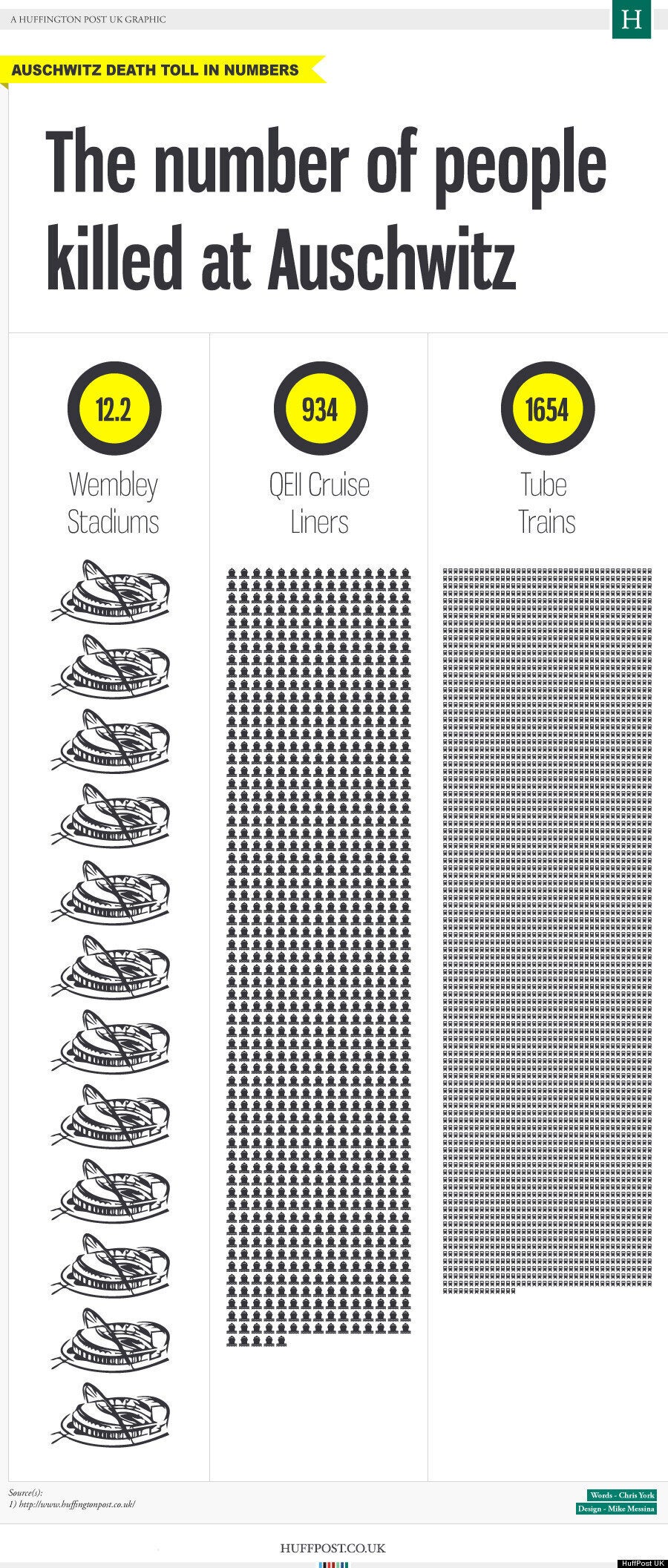 A tube train this long would be 110 miles long, almost the distance from London to Birmingham.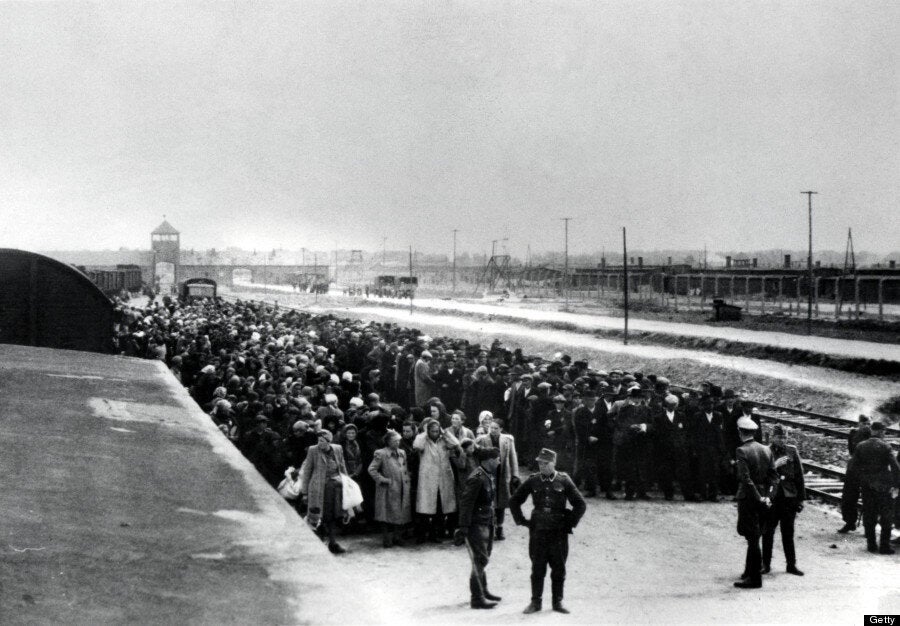 A rare photo of the infamous selection process. Upon arrival inmates were either sent to work or to be immediately gassed
Watch the video for one survivor's account of her time in Auschwitz...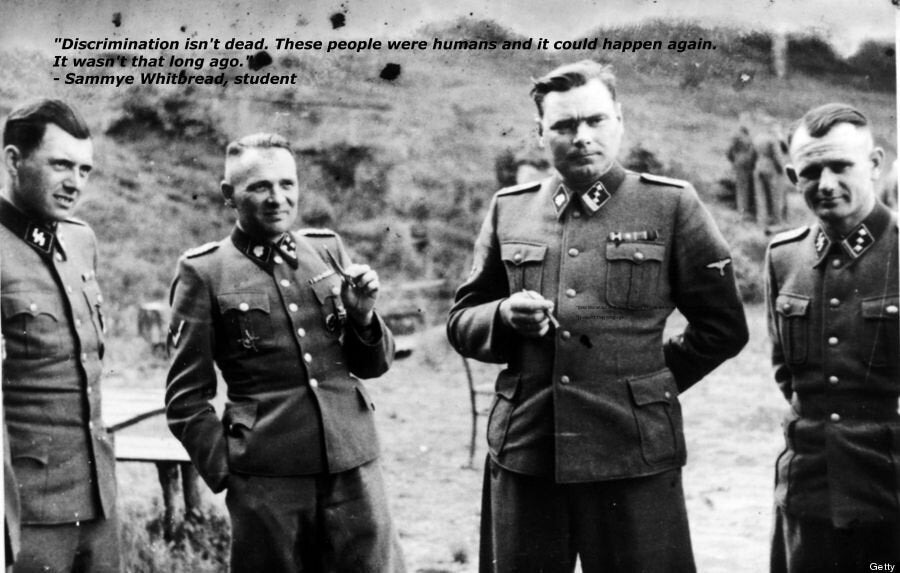 Camp commandant, Rudolf Hoess (second from right) was captured after the war and hanged at Auschwitz where he had overseen the deaths of over a million people
As well as the trip to Poland, students also get the chance to speak to a survivor of the death camp.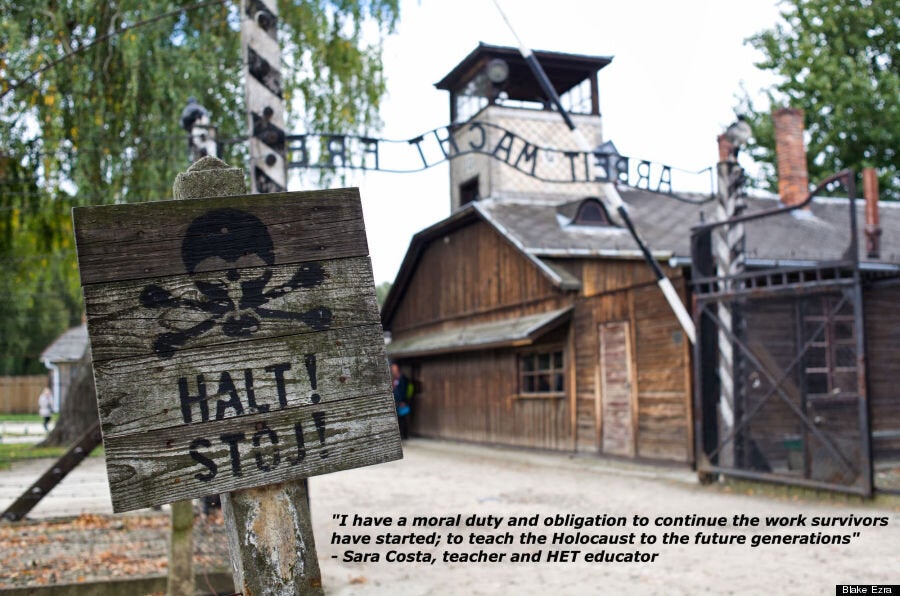 Upon returning they then have to think of ways to convey what they have learnt to their peers.
Watch the video for a student's experience of the 'Lessons from Auschwitz' tour...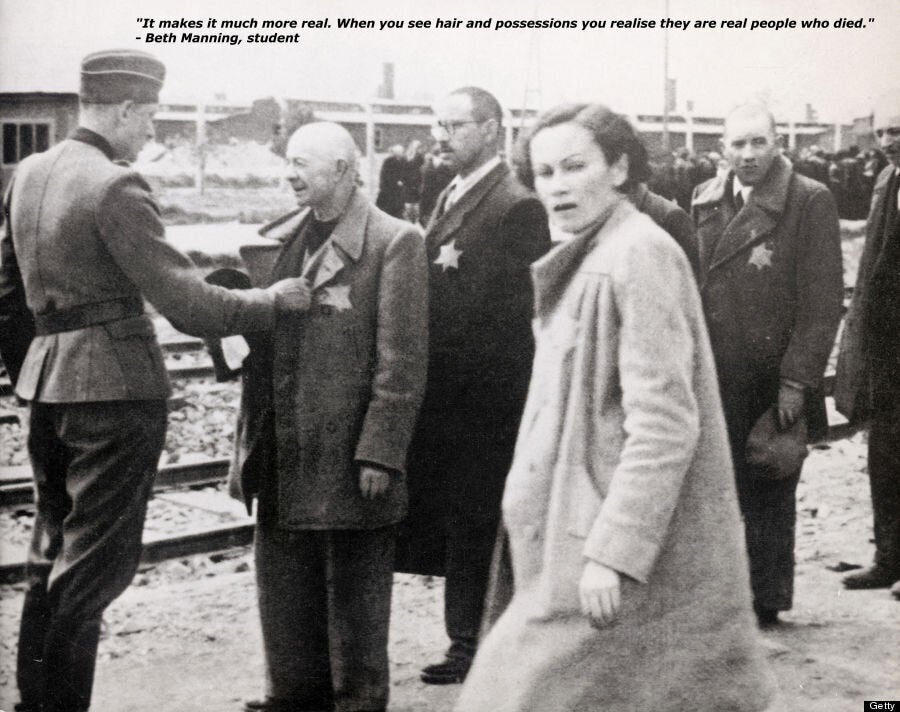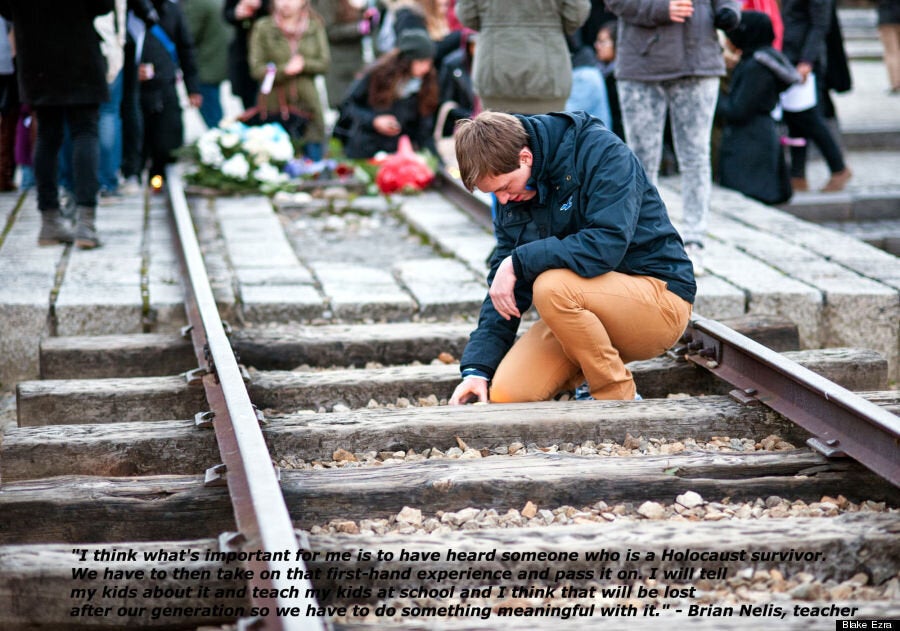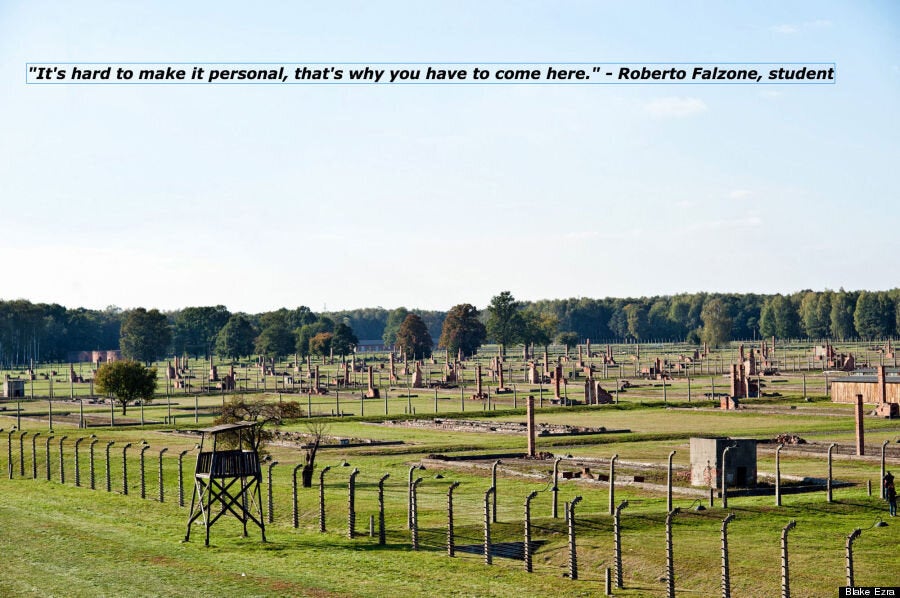 Watch the video to see why a survivor thinks it is so important to remember Auschwitz...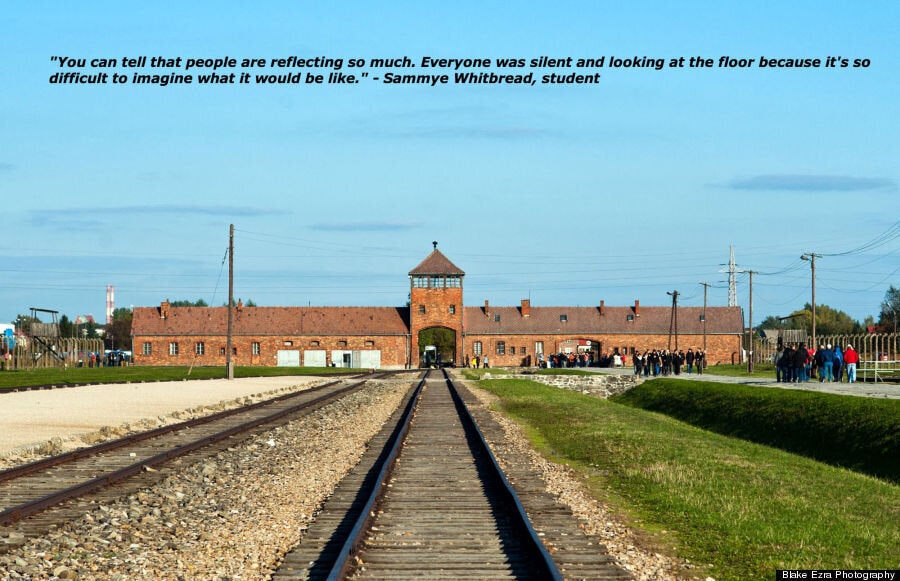 Two weeks after their trip to Auschwitz, students were asked to sum up their experience in a few words...
In October of 1944, a group of 'Sonderkammandos', Jewish prisoners charged with disposing of the gassed bodies, decided to attempt a revolt.
One of those taking part, Zalman Gradowski, wrote a note before the action and buried it in the grounds of the camp.
The group managed to partially destroy one of the crematoria and kill a number of SS guards.
Gradowski and 451 other Sonderkommandos were killed during the revolt and subsequent reprisals.
Gradowski's letter was found after the war.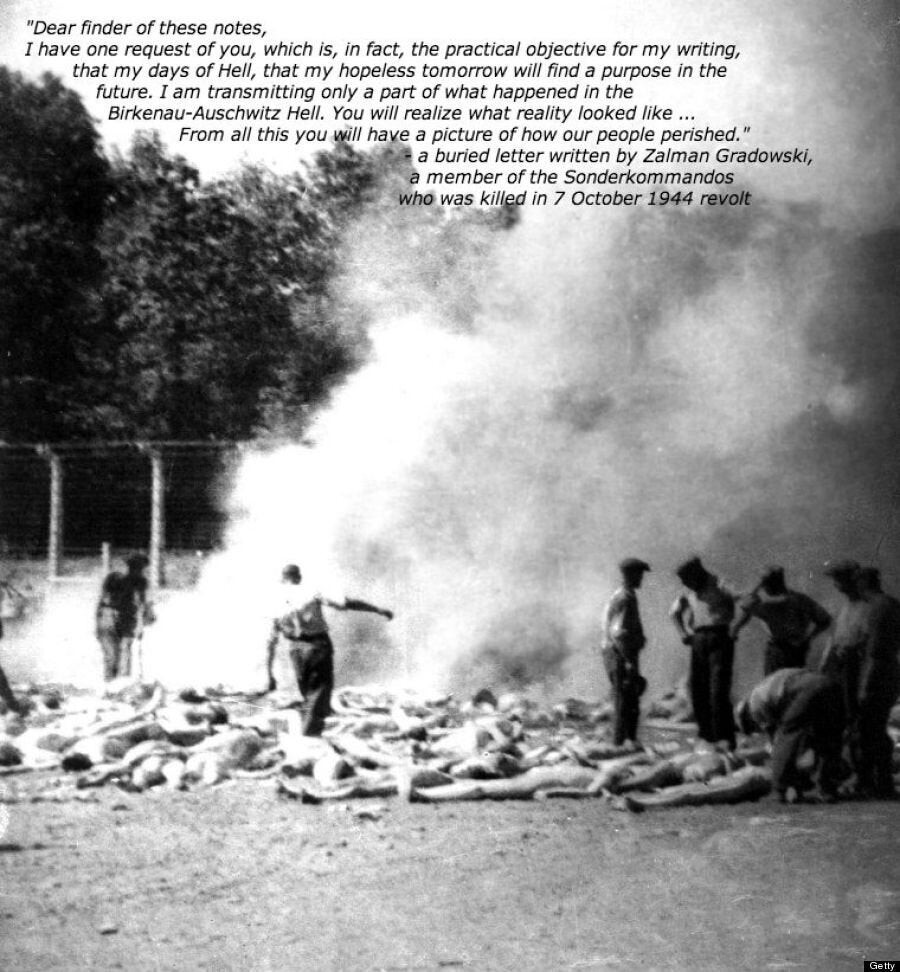 Watch the video to see what greeted the liberators of the death camp...