If the Cinderella Slippers by Christian Louboutin weren't enough to satisfy your inner princess, try bidding for these couture gowns inspired by ten of our most beloved Disney princesses.
We don't need wands or fairy godmothers to acquire the ultimate princess gowns, just a bit of extra cash and some craftiness for the auction.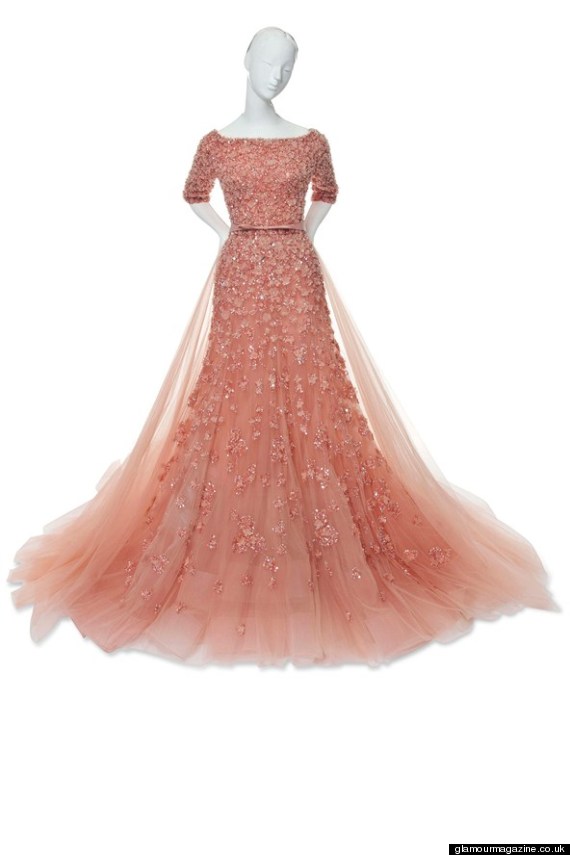 Created and hand-crafted by top high-end designers like Ellie Saab and Versace, Disney and Harrods have collaborated to auction these masterpieces for Great Ormond Street Hospital Children's Charity at Christie's.
The princess muses include Ariel, Aurora from Sleeping Beauty, Belle, Cinderella, Jasmine, Mulan, Pocahontas, Rapunzel, Snow White and Tiana and according to a vintage couture specialist at Christie's the sum they're going to raise is bound to skyrocket.
"The rarity of these items mixed with the global appeal of Disney Princesses will make these extremely sought-after, and we expect much interest from around the world," said Mark Briggs, Store Image Director at Harrods.
Bidding for the dresses has already started and the auction goes live on 13 November.
The dresses are also going to be visible to the public, adding the wonder to Harrods' exclusive winter wonderland setting from 9 November at Christie's South Kensington.
A round of applause to glamourmagazine.co.uk for covering the magic firsthand.
Whether you're up for the auction fun or simply wish to swoon over these exquisite, one-of-a-kind couture items you're in for a majestic ride.
Click to unleash the ultimate beauty in our gallery below.