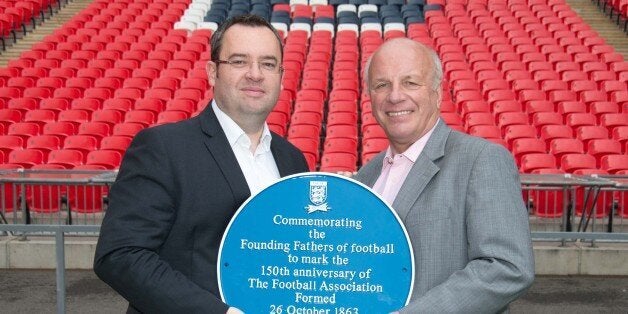 The Football Association has traced the living descendants of the eight "Founding Fathers" who created the sport 150 years ago.
Relatives have been uncovered in places such as Washington DC, Chicago, Auckland (New Zealand), Rossendale (Lancashire), as well as London.
A total of 16 relatives of the Founding Fathers of football will attend a special ceremony at Wembley Stadium on Monday, where a Blue Plaque will be unveiled that pays tribute to the historical significance of their work in creating the game.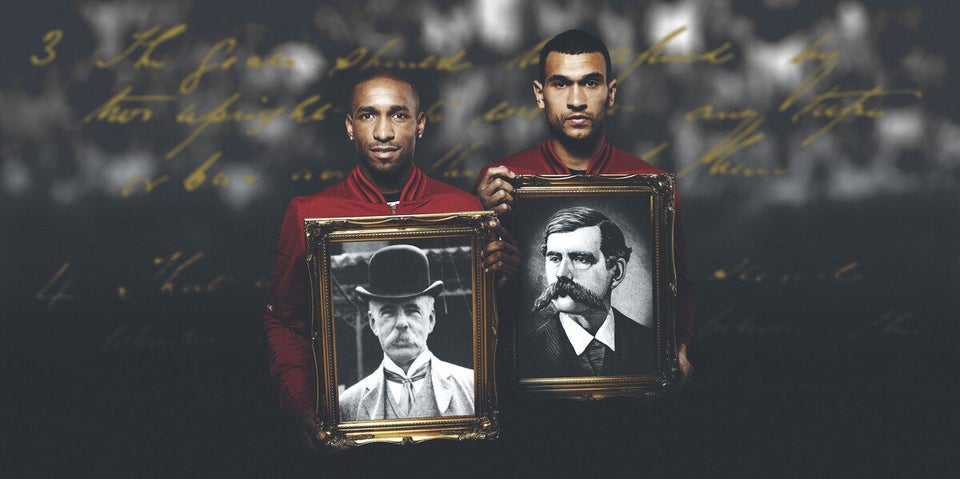 FA search for the founding fathers
The event is the start of a week of celebrations for The FA's 150th birthday, which will culminate in a Gala Dinner on the anniversary date itself this Saturday (26 October).
Following a four-month search led by cultural historian Dr. Jane Clayton from the International Football Institute, University of Central Lancashire, and with the help of the general public, living descendants for six of the founding fathers have been identified.
Jane Sleight, the great-great-granddaughter of Arthur Pember, and Tom Steward, a relation of Herbert Thomas Steward, are the two relatives living furthest from where The FA was formed in 1863, hailing from Washington DC, USA, and Auckland, New Zealand, respectively.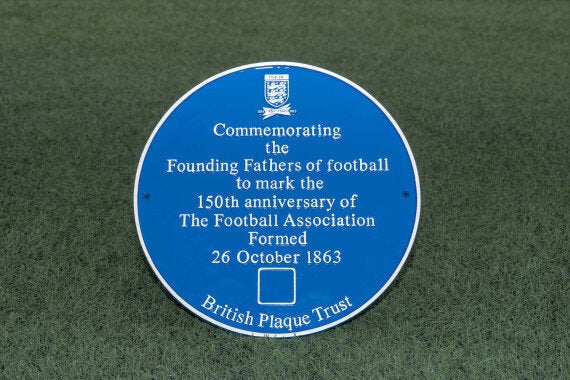 The plaque will be unveiled on Monday
In the UK, it was discovered the family tree of Arthur Pember also crossed with that of another figure of huge historical and cultural significance, Charles Darwin. In 1925, Pember's great-niece married Charles Galton Darwin, the grandson of Charles Darwin and thus the current Darwin dynasty is also related to one of football's Founding Fathers.
A number of George Twizell Wawn's family have been located in Rossendale, Lancashire and Oxford whilst John Forster Alcock and Francis Maule Campbell have descendants living in London, Cambridge, Oxford and Peterborough.
Following the research it has been discovered the family tree of Ebenezer Cobb Morley ended upon his death in 1924 as neither he, nor his siblings, had any children. The search for information on James Turner and further descendants for the other six Founding Fathers continues with The FA and Dr. Jane Clayton investigating leads across the UK as well as in Japan, Denmark and Canada.
The Founding Fathers of football are:
Ebenezer Cobb Morley (1831-1924)
Arthur Pember (1835-1886)
Charles William Alcock (1842-1907)
Francis Maule Campbell (1843-1920)
John Forster Alcock (1841-1910)
Herbert Thomas Steward (1839-1915)
George Twizell Wawn (1840-1914)
James Turner (dates unknown)
Popular in the Community