A Millwall fan targeted QPR manager Redknapp as things got heated after QPR assistant Joe Jordan's glasses had reportedly been smashed by a ball thrown in his face.
As Redknapp remonstrated with some Millwall fans, another lobbed the ball at him, much to his expletive-ridden anger.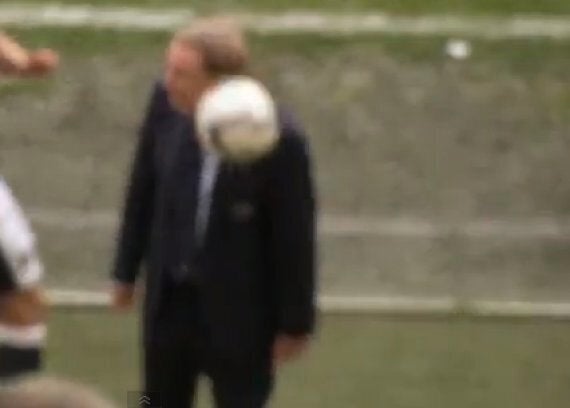 Things got worse when Jermaine Easter equalised for Millwall 16 seconds later to earn them a late draw at the New Den. Redknapp was not credited with an assist.
You may remember Redknapp does not take kindly to being hit by a football...
Related