Nokia has finally unveiled its first tablet - but it's picked one hell of a day to do it.
The Nokia 2520 is a 10.1-inch touchscreen device which combines the company's widely admired industrial design with the Windows RT operating system.
The company, which was recently acquired by Microsoft, announced the device at a press conference in Abu Dhabi just hours ahead of Apple's own unveiling of its new range of iPads.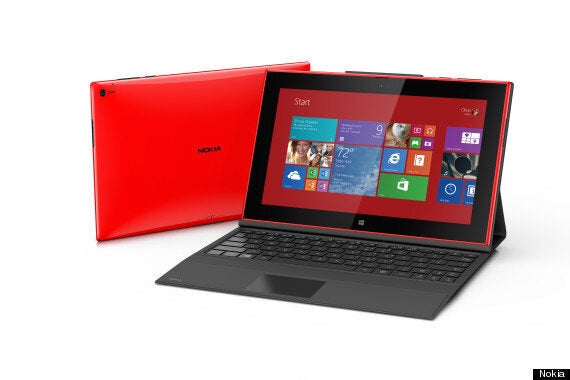 Nokia's colourful tablet is reminiscent of Microsoft's own recently-announced Surface 2 devices, complete with a Smart Cover-like keyboard case and pre-installed versions of Microsoft Office and Outlook.
Here are the specs for the 2520:
10.1" full 1080p HD AH-IPS, High Brightness with Low Reflectance, Gorilla Glass 2.
6.7MP Auto Focus ZEISS optics, Secondary: 2MP HD wide-angle.
4G LTE.
Free global HERE Maps and Office.
Qualcomm Snapdragon 800 (2.2GHz Quad Core).
Red, White (glossy), Cyan, Black (matte).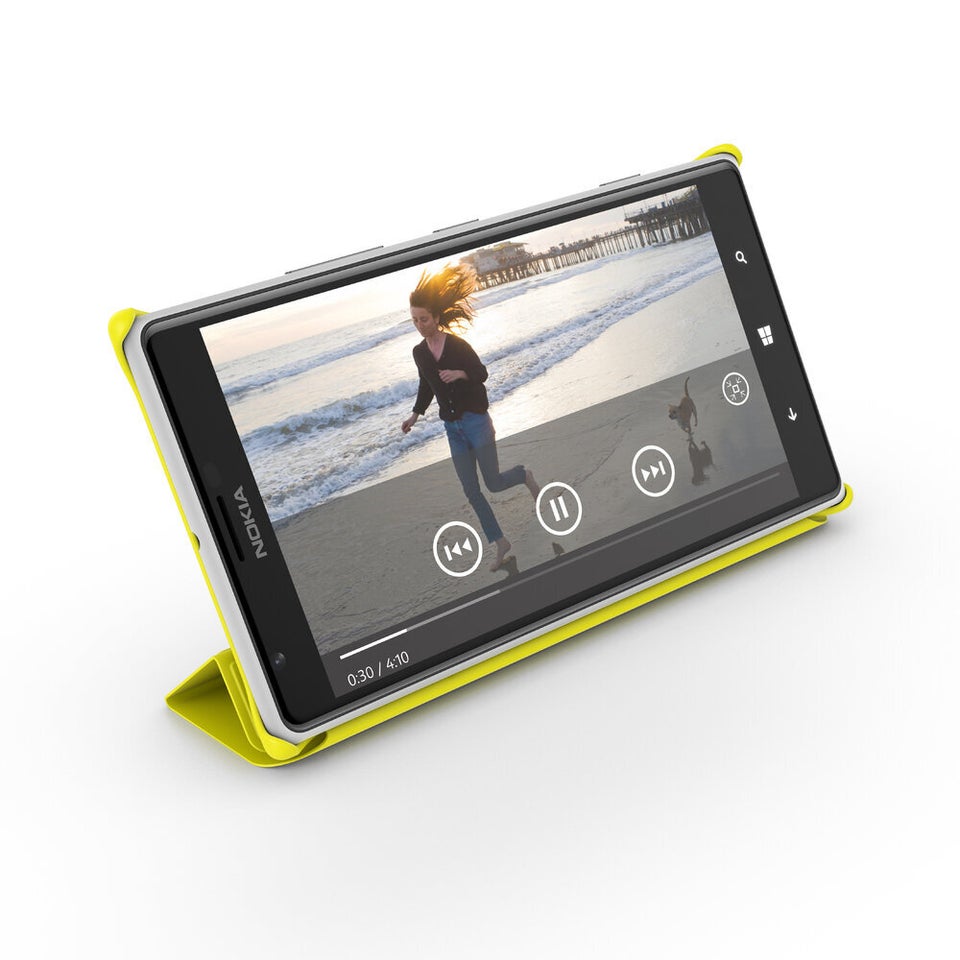 Nokia World: Abu Dhabi
The 'Nokia World' event is likely to be Nokia's last mobile device-focused unveiling - at least in the Finnish company's current form.
It also used the event to unveil two new phones, both with large 6-inch displays.
The Lumia 1520 is Nokia's largest Lumia handset yet, with a 6-inch 1080P screen, a superfast Snapdragon 800 processor and 2GB of RAM.
The Windows Phone device has a 20-megapixels version of the PureView camera technology seen in its other handsets and will come in red, white, black and yellow versions.
The 1920 x 1080 pixels screen makes it possible to place many more live tiles and updates on the device than before, and was pitched as an excellent display for movies and working on Office documents.
Nokia said the 1520 will arrive in the UK after an initial US rollout in 2013.
The company also announced the cheaper Lumia 1320, another six-inch device with decidedly mid-range specs. The 1320 has a 720p screen, is powered by a 1.7-Ghz dual-core processor and features a 5-megapixels camera. The lower specs will help keep the cost of the device down, important for the developing markets of China, Vietnam and India where it will be initially launched. A UK release and pricing has not yet been confirmed.
Nokia chief executive Stephen Elop, speaking at the launch in Abu Dhabi, said the new tablet device was a "natural extension of the Lumia family".
"At Nokia we have found that tablet usage peaks between six and eight in the morning and between six and nine in the evening. During the rest of the day tablet usage drops quite dramatically," he said.
"We are looking to shift this trend - your tablet should be as mobile and as connected as you are."
Related