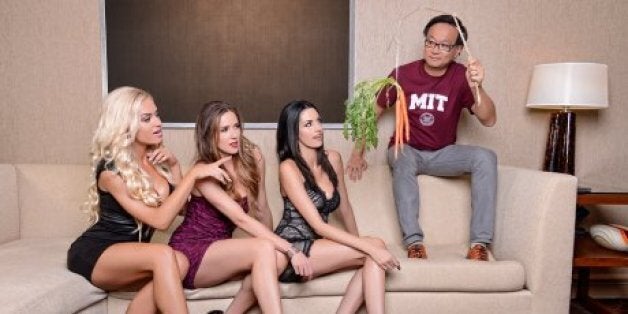 The carrot dating app is taking the internet by storm. And thanks to its premise - it allows users to bribe their way to a date with gifts - it is subsequently being left out in the rain, soaked-through.
Critics have labelled it 'sexist' - because the app is clearly aimed at men - and have compared to prostitution.
"Women have all the power in the online dating world: they receive countless messages from suitors, while men struggle for even a single reply.
"But by 'dangling' the right 'carrot' in front of beautiful girls, suitors can convince anyone to say 'yes' to a first date."

Gift suggestions include: a bouquet of flowers, a romantic meal, tickets to a show, or even plastic surgery.
Frank Furedi, professor of sociology at the University of Kent, told HuffPost UK Lifestyle that the app reveals a lot about both the briber and the bribee.
"I think that such an a calculating act of bribery expresses a sense of self-loathing and the fear of rejection. Through turning human interaction into a transaction the act of bribery insulates the self from disappointment and the emotional upheaval associated with uncertainty. A transaction is unlikely to mutate into a relationship."
This isn't the first time founder Brandon Wade has dipped his toe in the dating industry pool. In fact, he is fully submerged (goggles and all). His other websites (some controversial) include sugar daddy dating site SeekingArrangement.com, millionaire matchmaking SeekingMillionaire.com, WhatsYourPrice.com (where singles bid for first dates) and travel dating site MissTravel.com.
But is the app really that bad? Let us know your thoughts in the comments below.
Related