At last, someone can explain why something ends up a TV programme and something ends up as a film.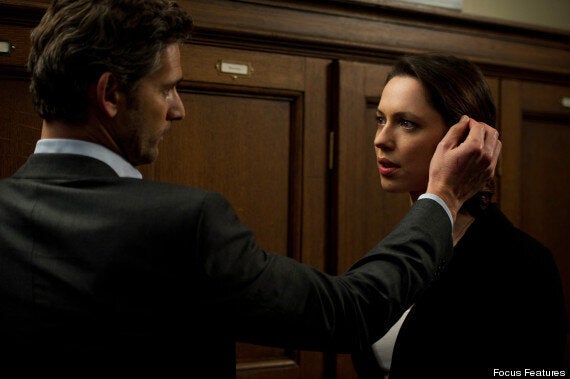 'Closed Circuit' stars Eric Bana and Rebecca Hall
With 'The Killing', the 'House of Cards' reboot, the goes-without-saying 'Breaking Bad' all proving that telly is the new black, how can studio bosses justify the budgets to stick something on the big screen instead, and tell a complicated story in two expensive hours, instead of 10 downloadable ones?
"London is the simple answer," explains 'Closed Circuit' director John Crowley.
"The way in which you try to photograph it, to give it some scape and scale, and a feel of the city, all feels very different when you see it on that scale.
"And the way in which we approached filming the very first scene, the same event from 12 points of view simultaneously, is very different when you watch it on the big screen, so that was definitely conceived for the wider palette.
He adds quickly, "But I don't think of TV in perjorative terms. The quality of television now ups the ante a bit for films, makes everyone work a bit harder."
'Closed Circuit' works like one of those films that used to grab audiences in the seventies and early eighties, 'Three Days of the Condor' and 'All the President's Men', before high-quality TV weighed in.
It tells the complicated story of the sole remaining defendant in a high-profile terrorism case, following a central London explosion.
This man is being defended by barrister Martin Rose (Eric Bana), but also by the Special Advocate Claudia (Rebecca Hall), who may have information about the defendant which can only be heard in a closed court, due to its sensitive nature.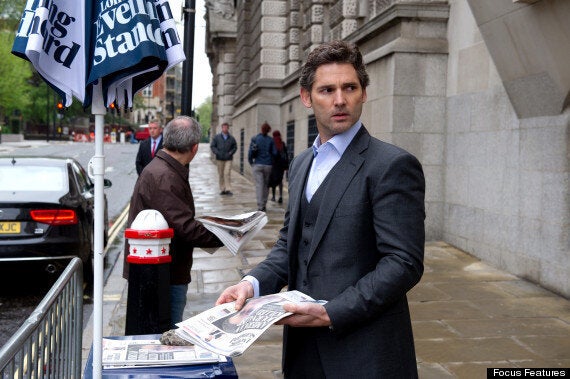 It's the scale of the film that justifies its presence on the big screen, according to Crowley
How much of an expert on all this complex court-ship is John Crowley?
"Only what I know from having the 'Today' programme on in the background," he shrugs.
"Special Advocates exist because, from the point of the view of the CPS, if they have evidence heard in open court, it can be evidence obtained in dubious circumstances, so operatives can be put under threat, or the evidence can be flimsy, which can be no basis to convict.
"As Tony Blair said, the rules of the game have changed post 9/11. He felt that the legal system had to change the way in which it engaged. The legal system has always prided itself on the nature of due process, and that's why a lot of lawyers and Special Advocates will say it's a flawed system. They'll work within the system, but they hate it. The questions it throws up are ones that have run through time about the nature of security and the nature of liberty."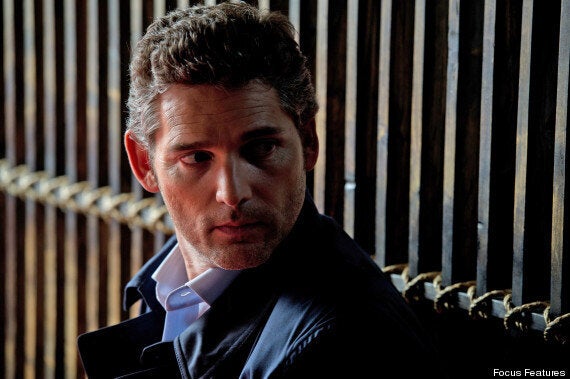 Eric Bana "would go quiet when I'd direct him," says Crowley
One of the quirks of this particular instrument of justice is that the two people charged with defending one person aren't allowed to come into contact each other once the trial has begun. The fact that, in this instance Bana and Hall's characters have a shared history only adds to the intrigue…
"They're very different actors," ponders Crowley.
"Rebecca comes from a theatre tradition, so she's comfortable unpacking the meaning of a line, playing with language.
"Eric doesn't come from that background, he's a consummate film actor. He'd go quiet when I'd direct him early on, but he was listening very carefully, to someone speaking a slightly different language.
"He wrote me a sweet email afterwards, saying that watching us unpack scenes was fascinating, but it was a journey for them to come together.
"But they clicked, so when that happens, you're halfway there. And who they are as actors is very appropriate to their characters."
'Closed Circuit' is in UK cinemas from Friday 25 October. Watch the trailer below...