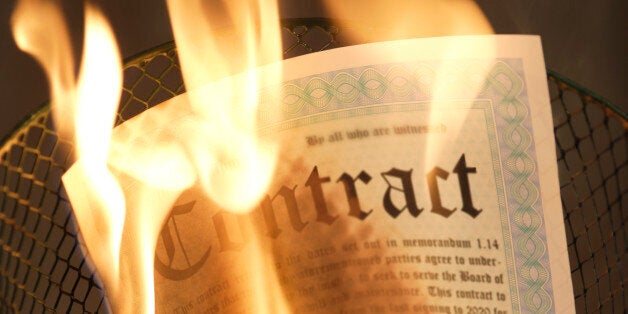 If the cost of your landline or mobile phone deal increases in price mid-contract, you will soon have the right to cancel it at no charge.
Previously you may have been asked to pay the remainder of your contract to get out of it after a price rise - but the new decision means that from January that will all change.
Ofcom also said that consumers should have 30 days notice of any price rise, and any change in terms should be "communicated clearly".
The new guidance will come into effect in three months' time.
Claudio Pollack, Ofcom's Consumer Group Director said: "Ofcom is today making clear that consumers entering into fixed-term telecoms contracts must get a fairer deal. We think the sector rules were operating unfairly in the provider's favour, with consumers having little choice but to accept price increases or pay to exit their contract.
"We're making it clear that any increase to the monthly subscription price should trigger a consumer's right to leave their contract - without penalty."
Where relevant, information about the customer's right to exit the contract should be made clear upfront - for example, on the front page of a letter or in the main email message, rather than via a link. The period within which consumers can cancel their contract (Ofcom's guidance sets out that providers should allow consumers 30 days) should also be made clear.
Popular in the Community