The Sonos Play:1 (£169) is the most affordable speaker yet released for Sonos' premium wireless speaker range.
Full integration with the Sonos ecosystem, including existing Android/iOS Apps
Can be paired for stereo audio with another Play:1
Two integrated speakers per Play:1
Wall-mountable
Can be bought with free Bridge for a limited time
"No other wireless speaker packs so much HiFi sound into such a compact design. PLAY:1's sleek, versatile design easily fits anywhere your home needs music, for surprisingly big sound no matter how tight the spot."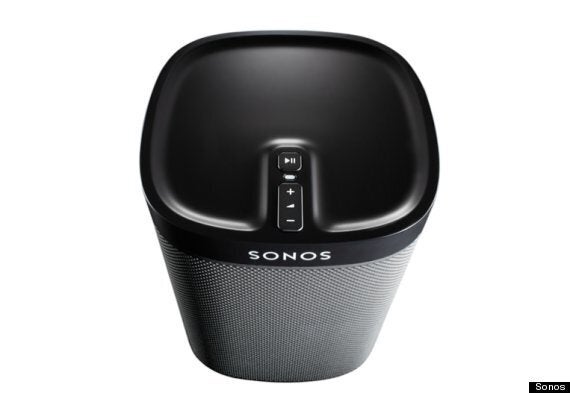 The Play:1 is Sonos' answer to this problem - and it's a very good one, all told. The small speaker is Sonos' most affordable yet, at £169, and while it's not 'cheap' it's £80 less than a Play:3, and for a limited time you can get one with a free Bridge router if you shop around. If you know you want to join the Sonos world but you don't have the cash for a full-scale assault on your home's acoustics, it's an attractive proposition.
While we won't repeat ourselves with another full-scale Sonos love-in here, you have good reason to strongly consider signing up. Sonos' wireless system is very simple to set up, boasts a full-featured and content-rich app with which to control your various rooms and soundscapes, and works with everything from Stitcher Podcasts to Spotify, Rdio and your own music collection. Everything connects with the touch of a button, and mapping the different rooms in your house is easy and reliable.
Having said that, Sonos products are arguably most impressive 'en masse' than as individual speakers - and that's one area in which the Play:1 suffers as a standalone. For a small speaker like this, which you might want to place in the corner of an office or on a kitchen worktop, you would expect connections like straightforward Bluetooth, Airplay or line-in support. The Play:1 doesn't offer those, which means this speaker lacks the plug-in and play ease of many docks and Bluetooth mini-speakers.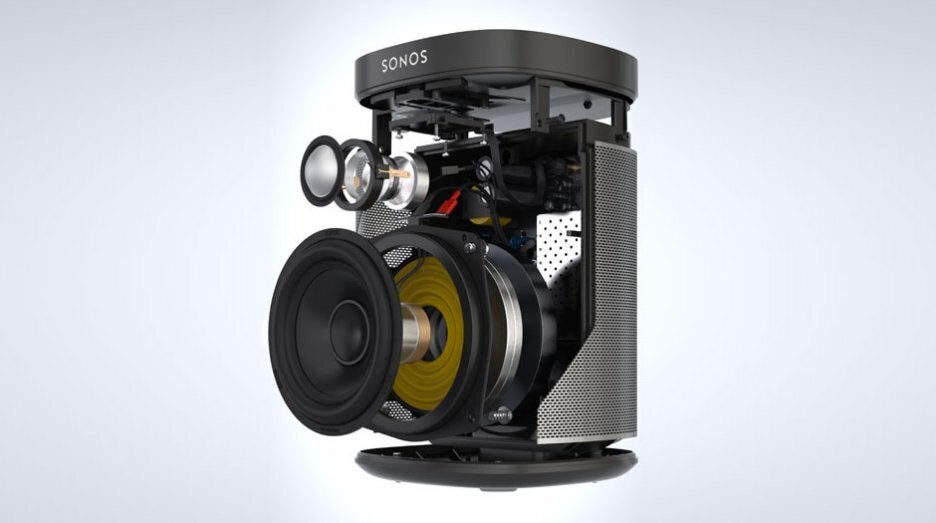 Sonos Play:1
What it does have is excellent sound quality. The Play:1 is a capable and clear little speaker. It's not quite a match for the Play:3, but it's close - which is impressive for the cost. Though the Play:1 is obviously only able to offer mono on its own, when paired with another of its kin, its twin drivers (3.5" mid-woofer and tweeter) offer excellent stereo sound for a fairly low investment. They're also versatile. They work great on their own for music and radio, and when paired up with a Playbar make for a decent surround sound setup.
The build quality of the Play:1 is also pleasing. It's weighty, sleek, understated but high-quality, and has a stark aesthetic that you can't get from bulkier speakers.
Overall, it's hard not to recommend the Play:1 for anyone looking to get started building a Sonos network - or any wireless music system. It's an inexpensive, great-sounding and no-compromises gateway into the most versatile and mature WiFi music ecosystem around.