In a word? WANT.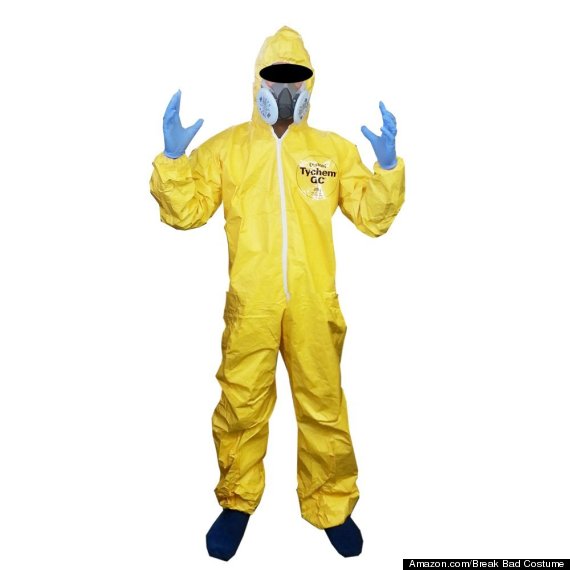 It's available from Amazon.com in sizes M-3XL, and contains:
1 Yellow Chemical Resistant Full-on Suit with Zipper (Elastic Ends on Wrist and Ankle)

1 Half Mask with 2 Particle Filters

2 Pairs of Blue Nitrile Chemical Resistant Gloves
Of course, don't forget to complete that Walter White look with some blue raspberry candy crystals, a bald head latex cap - and then dress up any children you have like this.
(Via Blame It On The Voices)