Fearne Cotton is a bona fide fashionista, this is fact. But we're not convinced her latest look is going to catch on.
The Radio 1 DJ was spotted wearing a hot pink towel on her head as she made her way home after filming 'Celebrity Juice'.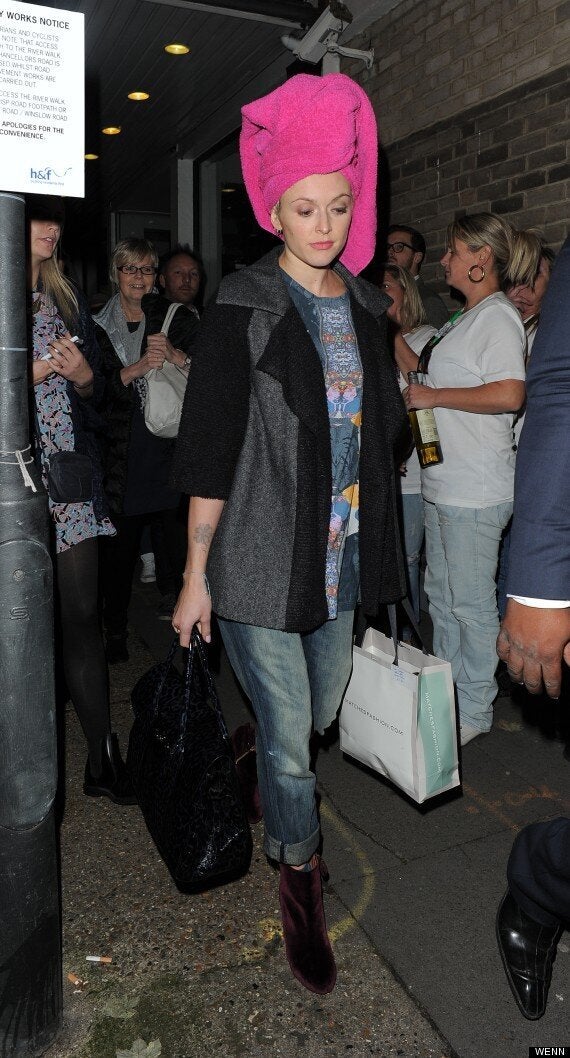 At first we thought the 32-year-old - who has her own Very.co.uk fashion line - knew something that we didn't and towels as turbans were about to become the next big thing for Autumn/Winter 2013.
Not so (thankfully) as it seems Fearne was simply keeping her wet hair underwraps after filming a particularly soggy episode of the ITV2 show.
Earlier in the evening she posted a snap of her wearing goggles and holding her soaking locks on Twitter.
"Find out why I ended up like THIS on Celebrity Juice tomorrow night," she tweeted.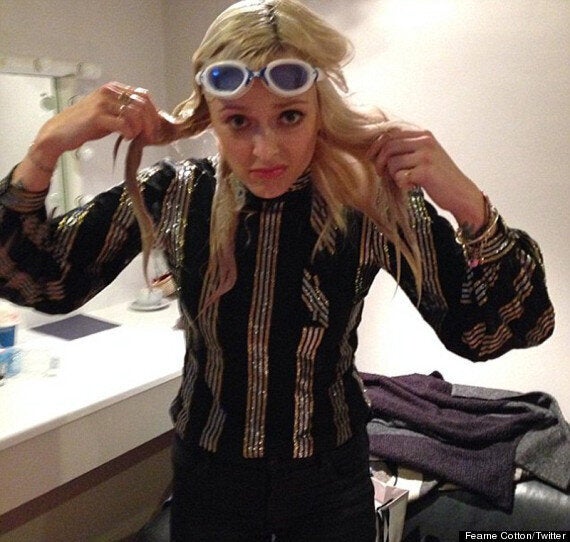 With Keith Lemon involved - your guess is as good as ours!
Catch 'Celebrity Juice' on ITV2 on Thursday at 10pm