A Norwegian town deprived of sunlight because the shadows of surrounding mountains has erected giant mirrors to bathe its residents in glorious rays.
Rjukan, 100 miles west of the capital, Oslo, is home to 3,500 people all presumably suffering from seasonal affective disorder.
But now three giant mirrors - called heliostats - reflect a beam of light onto the town's square giving the illusion of a second sun.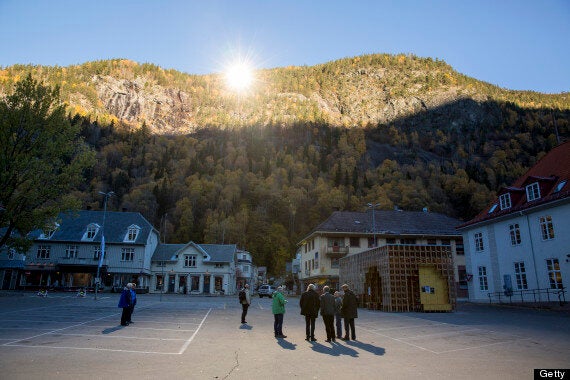 People gather in the Rjukan town square to experience the new light
Karin Roe, head of the town's tourist office, said: "We think it will mean more activities in town, especially in autumn and wintertime.
The idea is not a new one - 100 years ago an industrialist in the town, Sam Eyde, suggested the very same idea.
But technology wasn't advanced enough to carry out the work until recently.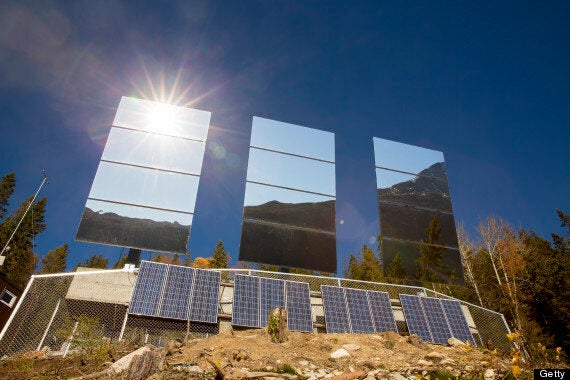 Artist, Martin Andersen, drew up the plans and obtained five million Norwegian Kroner (£523,400) to make the idea a reality.
"There are three heliostats that have been installed to bring sunlight to the town square as a kind of health project to promote the well-being of people living in the shade."
Previously, residents had to go up the mountain in a specially built cable car in order to see sunlight in the darker months.