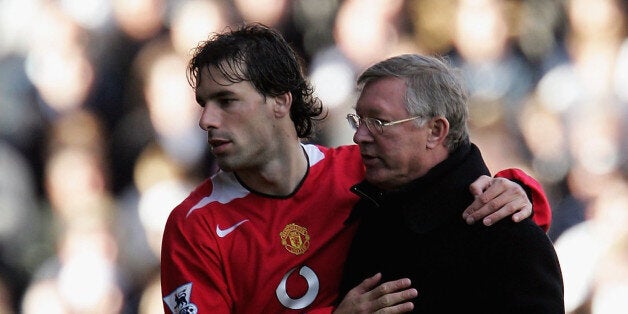 Van Nistelrooy was dropped to the substitutes' bench in favour of Louis Saha, who had scored five goals in four previous League Cup games, for United's 4-0 thrashing of Wigan.
"I CHERISH THOSE FIVE YEARS AT UNITED" - IN COMPANY WITH RUUD VAN NISTELROOY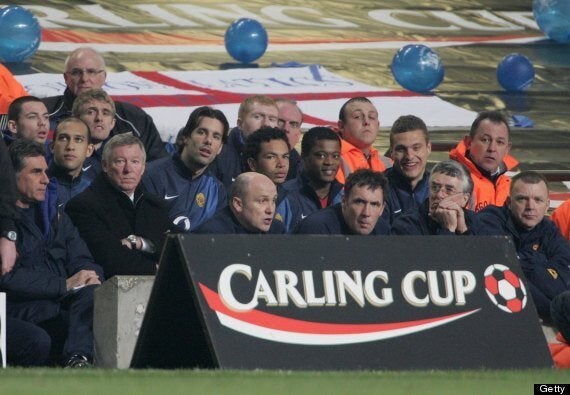 Van Nistelrooy, sat on the Millennium Stadium bench before the substitutions were made
"After the third sub I just lost control and that wasn't supposed to happen, but it happened," Van Nistelrooy exclusively told HuffPost UK Sport.
"I actually went out for a warm-up and was really ready to come on. It was three or four-nil, the game was over, it wasn't like we had won five Leagues and three FA Cups at the time, it was one League (2002-03) there and an FA Cup (2003-04), so I was very proud to be part of that day as a League Cup final, to make some minutes and get my share in that final."
Although Van Nistelrooy collected his winners' medal, he decided to return to the dressing room earlier than his celebrating teammates, crestfallen at Ferguson's snub.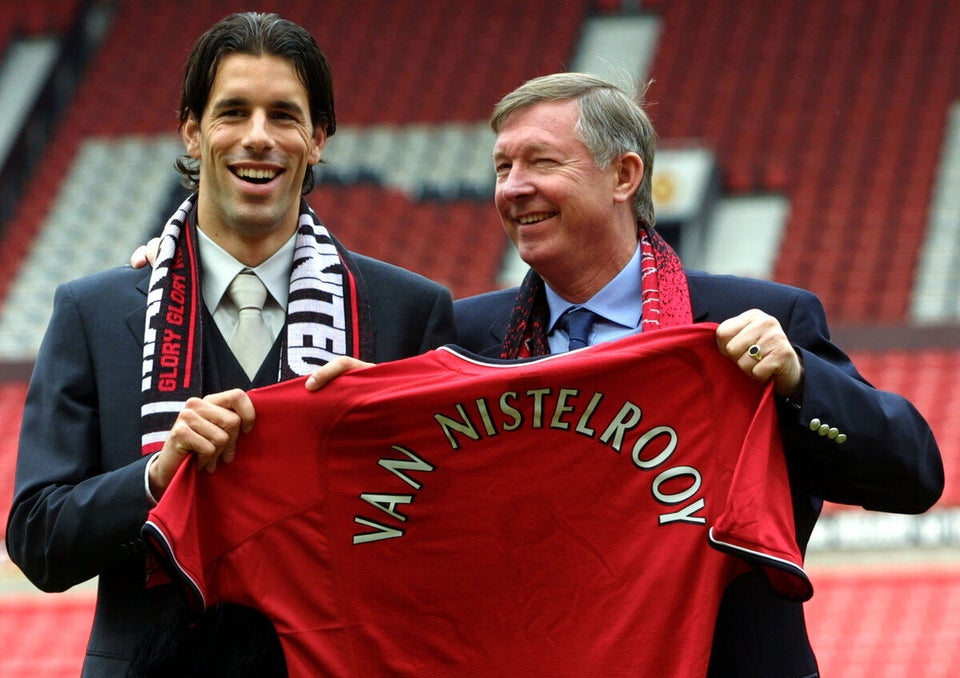 Van Nistelrooy and Ferguson
Lauded by Ferguson as "one of United's greatest goalscorers", Van Nistelrooy struck 150 goals in 219 appearances between 2001 and 2006.
The Dutchman, now 37 and retired, reconciled with Ferguson during a telephone call in January 2010, and was invited to the former United manager's statue unveiling last year.