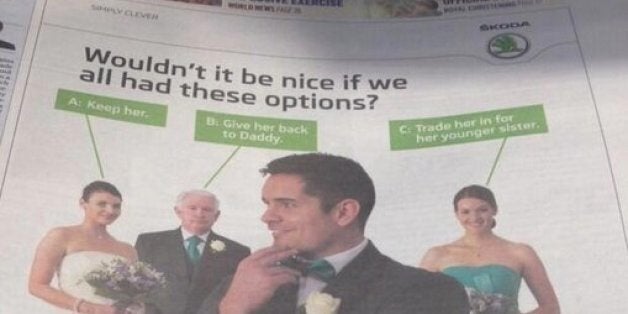 Skoda, the Czech car giant, has sparked accusations of sexism over an advert showing a man considering whether to "keep" his fiancée, "give her back to daddy", or "trade her in for her younger sister".
Skoda's advert, published on page 21 of the the Irish Independent today under the slogan "simply clever", asked: "Wouldn't it be nice to have all these options?"
Twitter users expressed fury about the "cringe-inducing" and "simply sexist" advert, which is intended to promote Skoda's finance packages to pay for a car.
In response to the social media controversy, a Skoda Ireland spokesman told the Huffington Post UK: "We developed our 'options campaign' as a tongue-in-cheek and more engaging way of communicating the various options available to consumers as part of our personal contract plan (PCP) finance package. We looked at 'options' from a male and female perspective to ensure the campaign was balanced and both ads will run across media."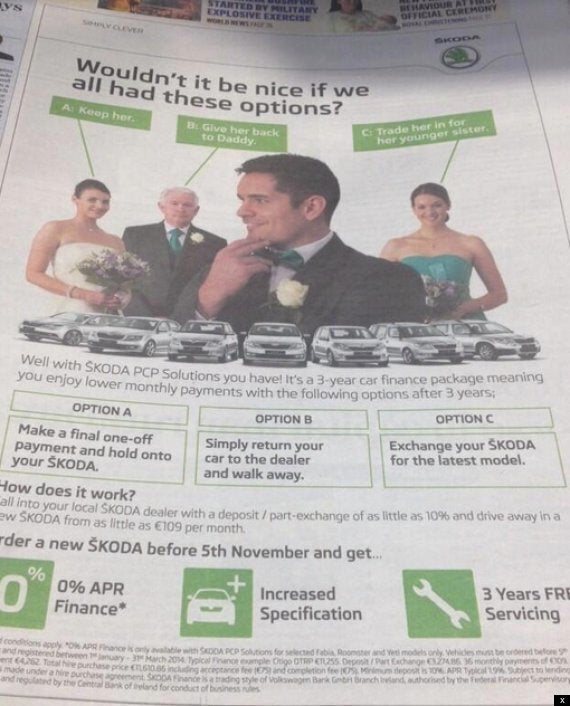 Skoda's controversial advert
Skoda's Irish business explained on Twitter that they were also releasing one with the gender roles reversed, showing a woman considering whether to "keep" her fiancé, "give him back to his Mammy", or "trade him in for a younger model".
However, the release of this advert on Twitter failed to appease critics, who said that the advertising campaign was still "horribly sexist".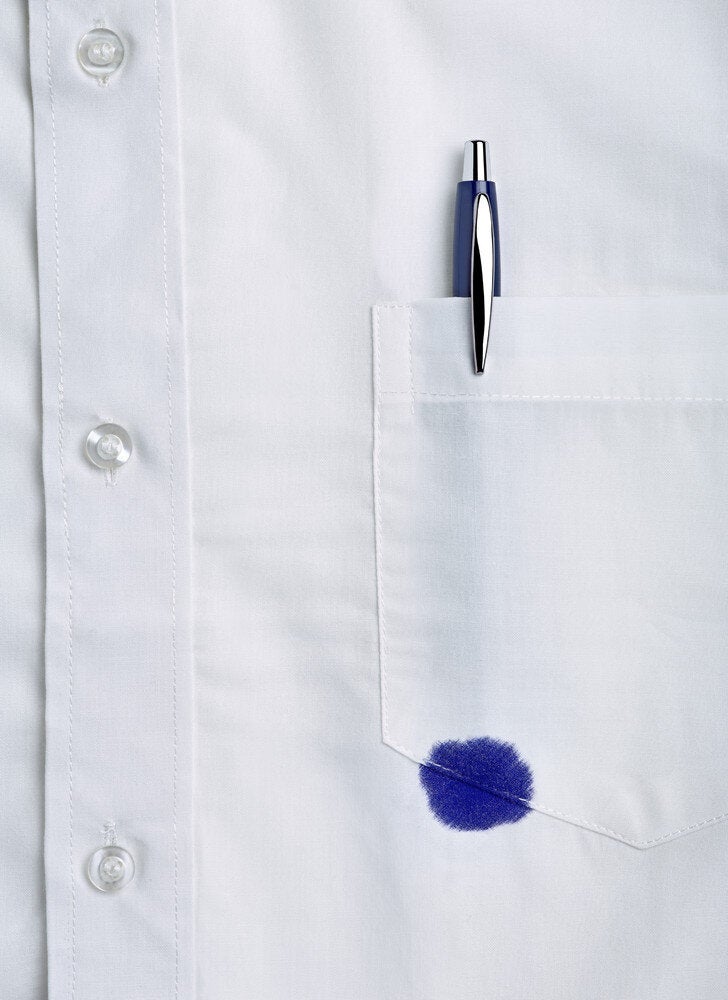 Advert Translation Fails