Former 'The Apprentice' winner Stella English may have lost her court case against Lord Sugar and be in the middle of a divorce from her husband but it seems she's found a piece of happiness with a new man...
Stella is now dating former children's TV star and radio DJ Toby Anstis. Stella English and Toby Anstis
And she added: "I've been out with Toby several times — he's a charming chap."
Stella lost her claim of constructive dismissal against the businessman after resigning from the £100,000-a-year job that was her prize for winning series six of the BBC1 show in 2010, complaining that she was treated like an 'overpaid lackey'.
In an interview on 'Daybreak', the tearful mum-of-two admitted she doesn't regret taking Lord Sugar to court but admitted it has torn her family apart.
"I don't regret going on the show because I won The Apprentice and I'm very proud of that," she said.
"I do regret what I've had to go through and what my family have had to go through and I'm very sad about the repercussions it's had," she added. "But I will never ever say that I regret doing it because that would be to regret who I am and I will stand by it."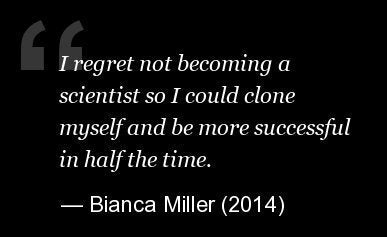 'The Apprentice': Most Memorable Quotes

Popular in the Community