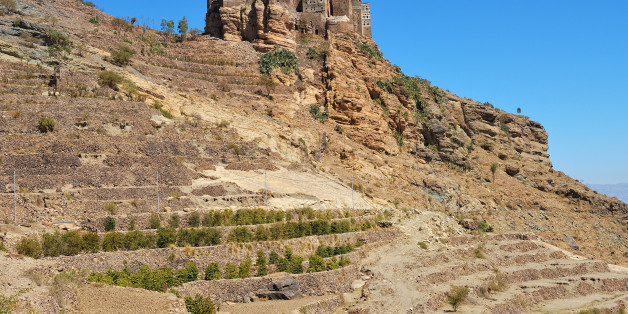 Shutterstock
A 15-year-old girl has been burned to death by her father for allegedly getting in touch with her fiancé before their wedding day, media reports say.
According to the BBC, the Yemeni teenager's 35-year-old father was arrested on Tuesday in the remote village of Shabaa, in Taiz province.
"The father committed this heinous crime on the pretext that his daughter had been keeping in contact with her fiancé," a police statement reported by Reuters claimed.
No further details have been given, though some local news websites said the girl had been caught by her father chatting on the phone to her fiancé.
Tribal customs in some parts of Yemen prohibit contact between men and women before marriage.
SEE ALSO: Pakistani Teenagers Murdered In Honour Killing For Dancing In The Rain (PICTURES)
Leading child rights advocate Ahmed A-Qureishi tells CNN his organisation - Seyaj - has been asked to investigate the incident, which he describes as an honour killing.
He said: "Most incidents of honour killings take place in rural areas where tribal law is applied.
"The government needs to deal with honour killings seriously."
The United Nations defines honour crimes as "to include the full range of discrimination and violence committed against women to control their life choices, movements, sexual behaviour and reputation, in the name of 'honour'."
Al Bawaba reports over a quarter of young girls in Yemen are married before the age of 15.
It adds the country passed a law in February 2009 setting the minimum age of marriage at 17, but that it was repealed after conservative lawmakers declared it "un-Islamic".
According to a World Vision study released in March, more child brides are being led into arranged marriages due to an increase in global poverty and crises.
Parents who live in fear of natural disasters, political instability and financial ruin look to arranged marriages as a way to save their struggling families.
Every day, 39,000 girls younger than 18 will marry, according to the World Health Organisation.