Sometimes the Football League has it so much better than the Premier League. The grounds are proper, the kitmen forget the kit on a monthly basis and, occasionally, the Burnley mascot will be "jailed" for offering the linesman a pair of glasses.
Invariably fans suggest the lino or the referee "needs glasses", but an aggrieved Bertie the Bee literally had a pair at hand at Turf Moor.
Bertie was sent off during the Clarets' 2-0 defeat of Queens Park Rangers and was pictured, crestfallen, in the makeshift jail cell.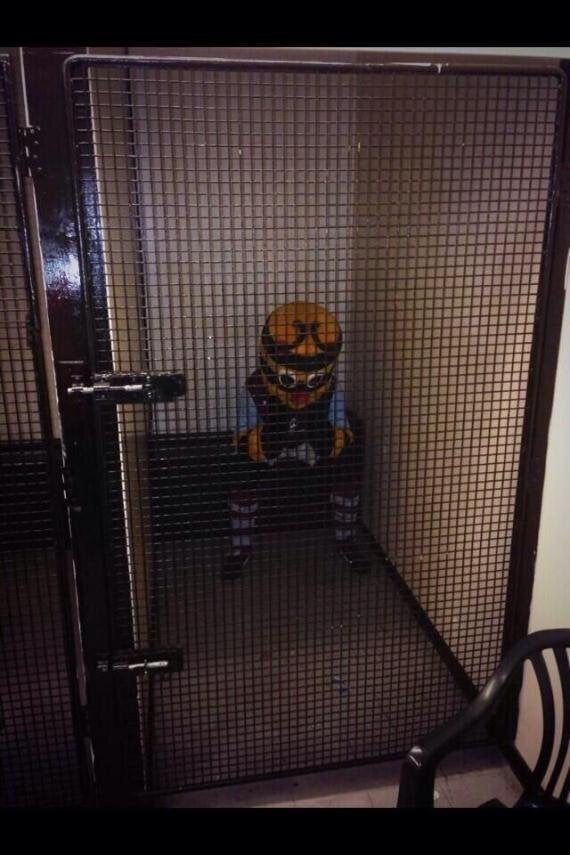 Bertie the Bee: not buzzing in jail
Previously, Bertie the Bee helped the law when he tackled a streaker.
Related