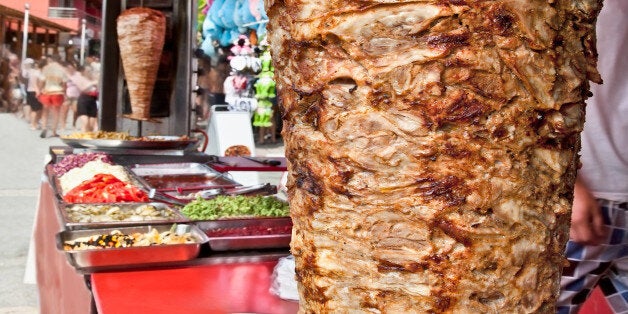 The man credited with inventing the doner kebab has died.
Today the world gives thanks to the man whose creation has helped many a weary reveller home after a long night of boozing.
Kadir Nurman passed away in Berlin aged 80.
While there are other possible "doner inventors," Mr Nurman's contribution was recognised by the Association of Turkish Doner Manufacturers in 2011, the BBC reported.
Mr Nurman set up a stall in West Berlin in 1972, selling grilled meat and salad inside a flat bread - now, it is Germany's favourite snack on the go.
Forget about bratwurst, currywurst and other kinds of sausages - the doner kebab, or shawarma, has overtaken traditional German food to become the nation's favourite takeaway.
Some 15,500 doner places in Germany sell about 400 tons of doner meat every day, according to ATDID, the Association of Turkish Doner Producers in Europe. About 60,000 workers produce, cut and process the hearty delicacy with annual sales of euro2.5 billion ($3.3 billion).
Related