Batten down the hatches. Commuters face rush-hour chaos this morning as they wake up to the impact of the worst storm in years, with winds of almost 100mph battering Britain.
As winds tear through property and causing flooding and major travel disruption, more than 7,000 homes in the Bristol and Bath area have reportedly been left without power, flights and rail services across the country have been cancelled or delayed and there is widespread flooding in southern parts of England as rain and hurricane-force winds arrived from the South West.
Trees have been brought down by high winds, damaging property, and a number of roads left impassable by floodwater.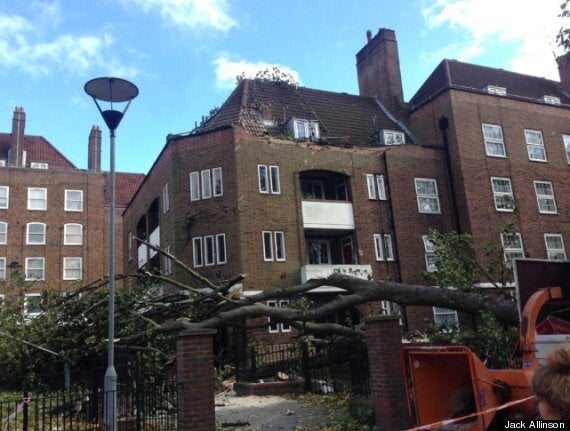 Stamford Hill bore the brunt of the high winds
A teenage boy is also feared dead after being swept out to sea in Newhaven, East Sussex yesterday afternoon.
The Met Office said wind reached more than 99mph on the Isle of Wight at 5am and the Environment Agency has issued 14 flood warnings for the South West, as well as 146 flood alerts for the rest of England and Wales.
The 7,000 homes in the South West without power were among 15,500 customers of utility company SSE left without power, Downing Street said. Homes were also left without power on the south coast, in Poole, New Forest, Yeovil, Aldershot, Petersfield and Basingstoke, while in West Sussex a further 200 homes are without power.
Travel operators have taken major precautions to protect passengers. Many train companies in the South are running amended timetables, with some not operating at all until late morning.
About 130 flights are cancelled at London's Heathrow Airport today, while ferry journeys have also been disrupted, with . P&O Condor, DFDS Seaways and Hovertravel all reporting cancellations.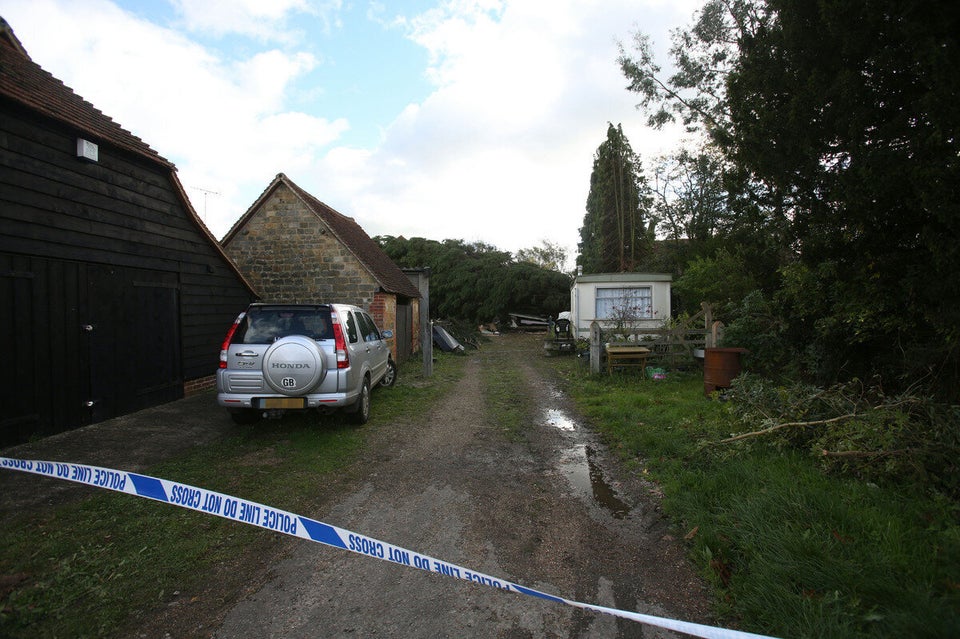 St Jude Storm - UK Weather
Rail services across most of southern Britain have been cancelled or are running to amended timetables because of fears for passenger safety, debris on railway lines and damage to infrastructure.
Some services are not operating at all until late morning and Network Rail is advising passengers to allow extra time to reach their stations and to catch connecting trains because road conditions are also expected to be hazardous.
Among the rail operators, First Capital Connect said it was not expecting to run a service until 9am, and then to an amended schedule, while Southeastern will run an amended timetable with the possibility of services not starting until 9am or 10am.
Greater Anglia and Stansted Express services will not run until after 9am, and then with a reduced service and significant disruption expected, while East Coast will operate an amended timetable, with the first train leaving London's Kings Cross at 7.35am and the first arriving there at 8.56am.
Operator c2c will run an amended service, with no trains until at least 9am, First Great Western will have an amended timetable until 10am, with just one train an hour on services between London Paddington and Swansea and Bristol Temple Meads, while Southern and Gatwick Express services will not run before 9am, and only with amended services after that.
South West Trains said it expected to run an amended timetable, with no trains before 8am, and was only running trains at a maximum of 50mph because of high winds. Transport for London said there will be no service on the Overground line until 9am.
West Coast main line operator Virgin Trains said an amended service may run before 9am on Monday when there will be speed restrictions between Birmingham and Rugby and between Rugby and Euston station in London Euston. The company added that journey times may be extended by up to 70 minutes.
Chiltern Railways tweeted that speed restrictions have been removed from its lines, and that it plans to run "as near to normal service as possible".
Eurostar announced it would be unable to run any cross-Channel rail services until 7am to allow the high-speed train lines to be inspected.
The 5.40am and 6.50am services from London will set off at least one-hour late and will be subject to 50mph speed restrictions.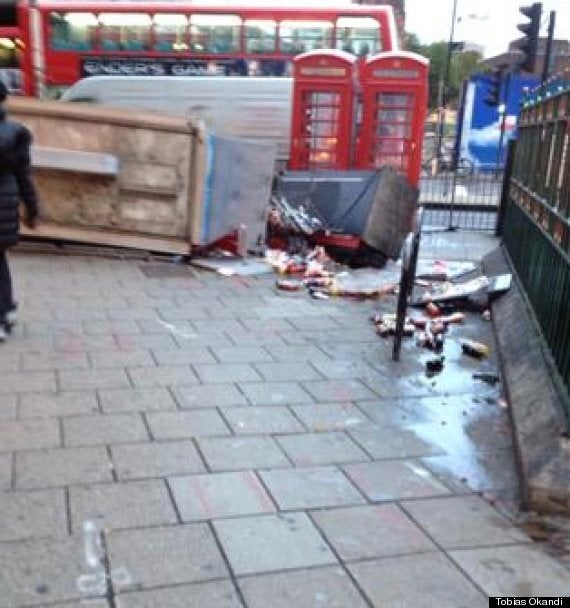 RIP Oxford Circus food kiosk
All other services up to noon will be subject to about 20-minute delays.
On the roads there are warnings of standing flood water across much of the south of the UK, as well as reports of trees coming down across roads.
Both Severn crossings, the M4 and the M48, have been closed because of high winds, as has the southbound lane of the Queen Elizabeth II bridge on the M25, part of the Dartford River Crossing between Essex and Kent.
There are also widespread reports of local roads in Cornwall, Dorset, Hampshire and Sussex blocked or closed due to fallen trees and flash flooding.
Some Twitter users are slightly sceptical of the storm...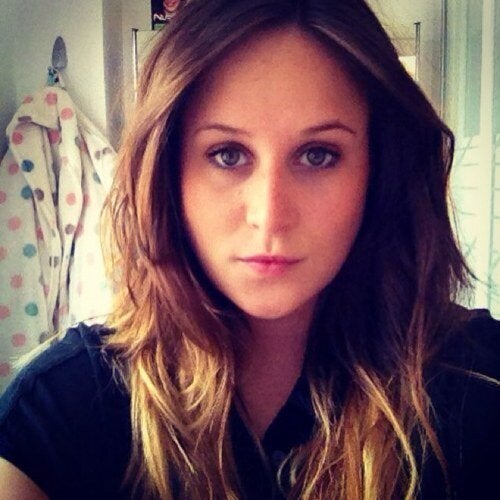 St Jude
Cornwall Council reported heavy flooding on the A388 at Hatt, and trees fallen on a number of A-roads, including the A374 at Sheviock and on the A390 near Lostwithiel. Street lamps were also blown out in Saltash.
In Newquay 100 properties were left without power for part of the night, and emergency services were called out to almost 40 incidents.
Sharon Taylor, assistant chief constable for Devon and Cornwall Police, told the BBC: "So far we have had 122 weather-related incidents, that includes 19 reported areas with localised flooding.
"We have put out over 100 extra police officers, including over 50 special constables. I am pleased to say that the majority of incidents are those reported by our own staff and other agencies out on the road, so it does seem that the public have taken to heart the advice we have been giving out over the weekend.
"We have got a significant number of flood warnings in place and certainly at least 19 areas where we have got localised flooding at the moment.".
She added that police were considering evacuating up to 30 properties at Axminster because of flooding, rather than wind damage.
Ms Taylor said volunteers in 4x4 vehicles were poised to get out around the two counties to help with flood and wind damage.
A police car was damaged by a falling tree on the B2104 in Sussex, officers said, while a car also hit a fallen tree in Langney Rise, Eastbourne. The driver was uninjured, police said.
The so-called St Jude Storm hit the South West late last night before tracking north eastwards across England and southern Wales throughout the morning.
Chris Burton, a forecaster with MeteoGroup, the weather division of the Press Association, said: "The storm is currently over the south Midlands, but it is moving in a large swathe across the country.
"The strongest winds are around Dorset, Somerset and the Hampshire areas, and they are going to spread north and east in the next few hours.
"The highest winds have hit 99mph in exposed areas on the Isle of Wight. Elsewhere it has reached 80mph in Portland in Dorset and 75mph at Yeovilton in Somerset, but gusts are widely reaching 50mph.
"Over the next few hours we will be expecting gusts of 60mph in central, south-eastern areas and East Anglia, with the potential of winds reaching 80mph, possibly higher, on the south coast.
"But by mid-morning it should have eased off quite quickly and moved over the North Sea, and winds will die down by about 10am."
The coastguard will decide on its next course of action in the search for a 14-year-old boy who disappeared in rough conditions while playing in the sea at Newhaven.
Rescue services including a helicopter and a lifeboat hunted for the missing boy yesterday, but last night the coastguard stood down its search in "atrocious" conditions.
A desperate search for a 14-year-old boy believed drowned while swimming in rough seas off Newhaven, East Sussex, was called off late last night. Rescue workers said they no longer expected to find him alive.