We tried to hold off as long as possible, but Christmas is approaching like an unstoppable wave. So grab your bib and stop pretending like you haven't been mentally preparing for what you'll be scoffing this winter.
One dish that should definitely be on the list is Morrisons' Signature Stilton, which fended off the likes of Harrods and Fortnum and Mason in an expert taste test.
Consumer magazine Good Housekeeping sampled 165 festive foods in an effort to draw up a league table of Christmas components, from rival supermarkets and up-market retailers across the country.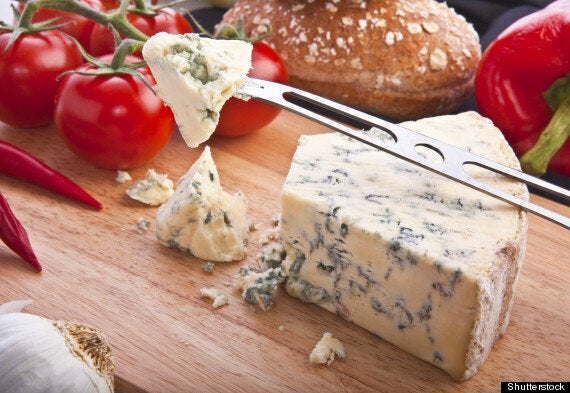 In the battle of the savoury brands, Good Housekeeping's tests showed consumers should head to the supermarkets for the best after-Christmas dinner cheese - four of the five shortlisted were supermarket own brands. They found the creamy strong-flavoured Morrisons Signature Stilton was the real bargain and overall winner in the cheese test, scoring well ahead of offerings from Harrods and Fortnum and Mason.
But for Christmas puddings, Aldi is the king - managing to achieve winner and runner up by beating everyone from Heston's Hidden Chocolate pudding to Harrods and Fortnums again.
It was Marks & Spencer festive food which swept the board, scoring eight top fives across the 13 categories.
Good Housekeeping consumer director Caroline Bloor said: "Shopping for Christmas dinner - one of the most eagerly anticipated meals of the year - can be very stressful.
"Deciding what to choose when faced with products you may only buy once a year can be hit and miss. That's why we've done all the hard work for you - and tracked down the best options across 13 categories.
"In most categories, the overall winner is from a high street supermarket. If you're going to splash out, save your money for the champagne and smoked salmon."
Champagne: Louis Roederer Brut Premier NV
Smoked salmon: Loch Fyne Bradan Orach Traditional Smoked Salmon
Turkey: Morrisons Free-range Frozen Turkey
Stuffing: Morrisons Fruit and Cognac Stuffing Balls
Cranberry sauce: The Co-operative Truly Irresistible Cranberry Sauce
Ham: Harrods Orange and Cranberry Ham
Christmas pudding: Aldi Connoisseur Christmas Pudding
Brandy butter: Marks & Spencer Brandy Butter with Remy Martin
Mulled wine: Tesco Premium Mulled Wine
Mince pies: Heston from Waitrose Spiced Shortcrust Mince Pies
Christmas cake: Sainsbury's Taste the Difference Stag Iced Rich Fruit Cake
Alternative Christmas cake: Winner: Marks & Spencer Salted Caramel Chocolate Forest Cake
Stilton: Morrisons Signature Stilton