Arsenal's controversial midfielder Emmanuel Frimpong appeared to suggest he would have to be "white and English" to return to Arsène Wenger's squad.
Frimpong, who will not be involved in tonight's Capital One Cup fourth-round tie with Chelsea, was asked by a supporter on Twitter why he was excluded again.
"LOL I wanna laugh," Frimpong replied. He then tweeted: "Sometimes I wish I was white and English #realtalk."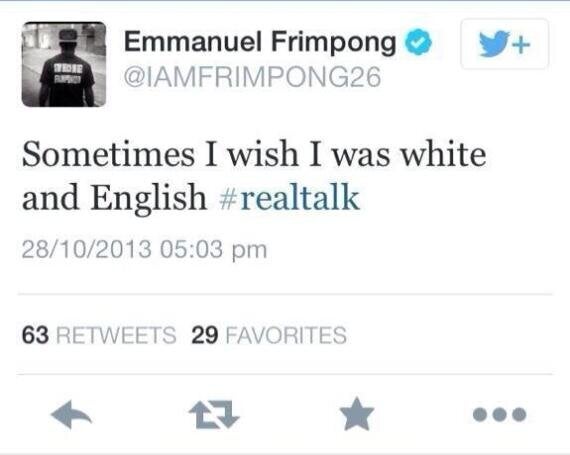 Frimpong's tweet was screen grabbed
The tweets were swiftly deleted and Frimpong attempted to backtrack, claiming: "Not every tweet is football related".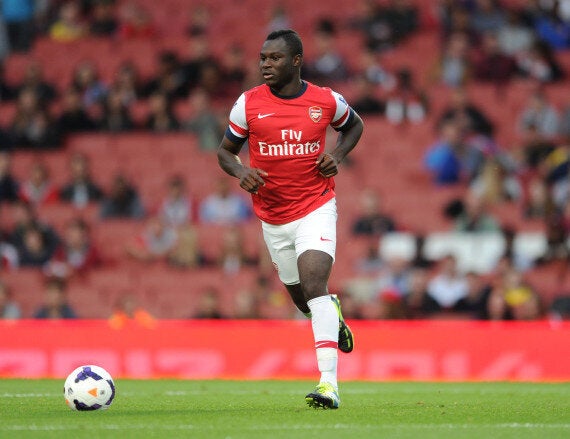 Frimpong playing for Arsenal's Under-21s last month
He was loaned out to Charlton and Fulham last season, having made five appearances for Wolves in 2011-12.
Wenger explained Ghanian Frimpong was omitted from the squad for Chelsea's visit because he is "short of competition".
Popular in the Community