Are you carving your Halloween pumpkin and looking for inspiration?
This picture was published by Nasa back in 2000, and shows the Perseus Cluster doing a fine impression of a flaming, screaming skull: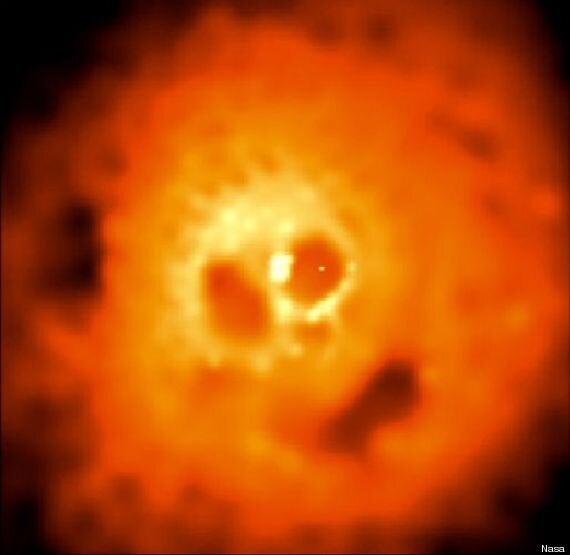 The image was taken by the Chandra Observatory using x-rays. It shows the Perseus cluster - one of the largest objects in the visible universe. Containing thousands of galaxies, the cluster is a cloud of very hot gas more than 50 million C in temperature, which is located a pleasantly-distant 320 million light years from Earth.
The bubbles that form the 'eyes' in the picture are areas clustered around a massive black hole in the centre, while the not is probably the 'shadow' of a galaxy in front of the cluster.