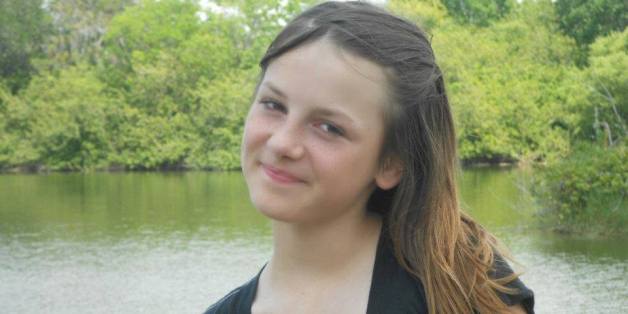 Facebook/Rebecca Sedwick-Against Bullying
Two young girls who were arrested for harassing their 12-year-old classmate to the point where she committed suicide have been banned from their school for a year.
Katelyn Roman, 12, and Guadalupe Shaw, 14, were charged with stalking 12-year-old Rebecca Sedwick, who jumped to her death from an abandoned concrete factory last month. As a result, the pair, from Florida, have been suspended from school, reported RadarOnline.com.
SEE ALSO: Schoolgirl Driven To Death By Cyberbullies, Makes Harrowing YouTube Video
Roman's lawyer said the family was now struggling to finance other options for her education, adding: "There is no guarantee that after a year you are allowed back into the public school system and that is if you are acquitted of all charges."
According to various sources, it is the first time such charges have been used in relation to teen bullying.
Sedwick was "absolutely terrorised on social media" by messages including "go kill yourself" and "why are you still alive?".
According to the local Sheriff Grady Judd, the bullying started over a "boyfriend issue" last year.
After Sedwick's suicide, police looked at her computer and found search queries such as "what is overweight for a 13-year-old girl," "how to get blades out of razors," and "how many over-the-counter drugs do you take to die." One of her screen savers also showed Rebecca with her head resting on a railroad track.
Shaw allegedly posted a Facebook message, which led to her arrest, saying: "'Yes IK [I know] I bullied REBECCA nd [sic] she killed her self but IDGAF [I don't give a fuck]."
A Facebook page has since been set up to fight bullying and has already amassed nearly 20,000 fans.
If you need advice about bullying, visit BullyingUK or call: 0808 800 2222.