Tom Hiddleston, reprising his Marvel villain role of Loki in this week's blockbuster sequel 'Thor: The Dark World', has revealed that he took his inspiration for the character from the classics.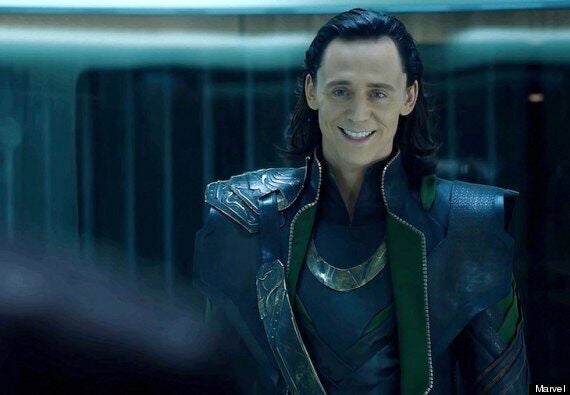 Tom Hiddleston has played Thor's vengeful brother Loki in three films now
The classically trained actor, who also studied the ancient gods for his degree at university, says he's keen "not to overstate it", ie sound pretentious when discussing a multimillion blockbuster cinematic franchise.... HOWEVER...
"I don't want to overstate it, I worry it sounds a bit worthy, but part of the English acting training is to do that work.
"Loki is an illegitimate son with a grudge, and Edmund in 'King Lear' is exactly that, obsessed with being king, just like Macbeth, crippled by ambition, Iago in 'Othello' is a master manipulator and can shift the ground underneath people's feet, Cassius in' Julius Caesar' has a lean and hungry look... so Loki is a cocktail of many things."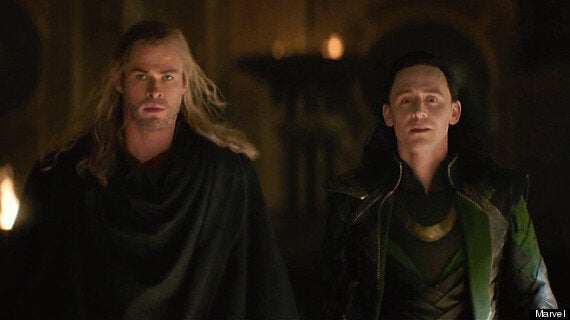 Chris Hemsworth and Tom Hiddleston credit their shared tastes for their strong friendship off-screen
Meanwhile, wherever he sprouts from, Loki - despite or perhaps because of his destructive tendencies and family jealousies - has earned himself an army, tagging themselves, literally, Loki's Army, of fans, with Hiddleston's co-star Chris Hemsworth self-professedly "leading the charge".
Hemsworth says of Loki: "We can't quite work out, why do we love him? There's a vulnerability Tom brings, which makes this incredibly layered villain, mischievous and evil, but accessible in some strange way. I take my hat off to it."
Both actors, whom Marvel have helped fly onto the A-list, acknowledge that their on-screen chemistry is a big part of their success.
Hemsworth explains: "I'm just as anxious, if Tom's not in the movie with Thor, where does Thor sit in this? He's my foundation, there's a yin and yang between the two of them."
And of their burgeoning off-screen friendship, Hiddleston credits their shared taste in things film:
"We were brought on opposite ends of the planet, but we basically loved the same things..." When pressed, they come up with... Gladiator, Braveheart, The Princess Bride, The Goonies."
Hemsworth adds: "It's like any relationship, you either have chemistry or not. you can't force it."
'Thor: The Dark World' is in UK cinemas from Wednesday 30 October. Watch the trailer below...
Popular in the Community