A wealthy landowner says he wants to introduces wolves and bears to his Highland estate.
Paul Lister has been widely criticised for his plans, which could prove problematic for walkers exercising their right to roam on the land.
The MFI furniture heir claims releasing the animals would be good for the environment.
TODAY'S TOP STORIES
He told BBC Scotland: "We're talking about maybe two packs of 10 wolves, maybe a dozen bears. These animals create the environment. It's not humans who create the environment, it's nature."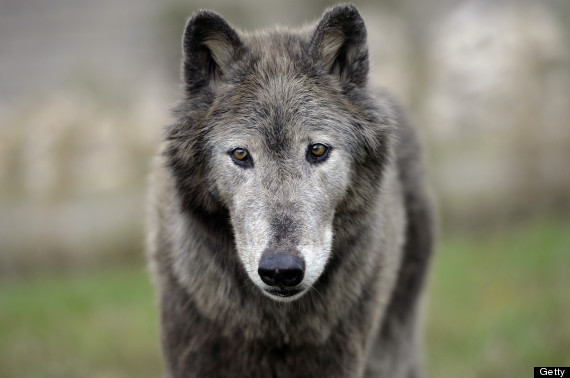 Fancy encountering a pack of these on your walk?
Lister wants to create a wildlife reserve at Allladale Estate, and has already tried introducing elk and wild boar.
He said he wanted to build a fence around the area that would contain wolves and bears.
"If you don't have an ideal to die for you have nothing to live for," he told The Herald.
"My ideal is that I want to hear the wolf howl again in Scotland."
But Rob Gibson, the SNP MSP for Caithness, Sutherland and Ross, said: "He treats his land as a private kingdom and that goes against Scottish access laws".