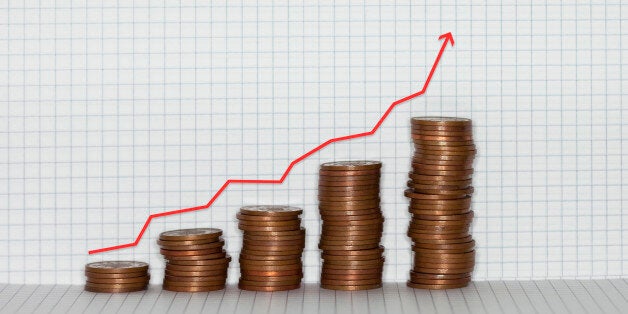 British Muslims contribute more than £31 billion to the UK economy and wield a spending power of £20.5 billion, a new report has found.
The paper from the Muslim Council of Britain (MCB) was published to highlight Muslims' growing contribution to the UK and to mark the 9th World Islamic Economic Forum (WIEF) coming to London this week.
According to the MCB report, there are 114,548 Muslims in "higher managerial, administrative and professional occupations". London alone is home to 13,400 Muslim-owned businesses, which create 70,000 jobs. British Muslims are estimated to spend over £1 billion on the halal food industry. There are around 2.78 million Muslims in the UK.
The MCB report comes as Prime Minister David Cameron is set to unveil a new Islamic index on the London Stock Exchange. The move marks the capital's significance as a global centre for Islamic finance, which is expected to be worth £1.3 trillion next year.
The Prime Minister will also reveal plans for the UK to become the first country outside the Islamic world to issue its own Islamic bonds, known as sukuk.
Cameron is expected to say: "Already London is the biggest centre for Islamic finance outside the Islamic world. And today our ambition is to go further still."
"Because I don't just want London to be a great capital of Islamic finance in the Western world, I want London to stand alongside Dubai as one of the great capitals of Islamic finance anywhere in the world.
"There are some countries which naturally look inwards, pull up the drawbridge and refuse to recognise that the way the world is changing affects their future success. But Britain will not make that mistake."
The creation of a new stock exchange index listing Islamic compliant companies is intended to attract more Islamic investors to London by making it easier for them to identify suitable investment opportunities.