Gaga's boobs made a bid for freedom as she tried to get into the car that was taking her to the filming of next week's 'Graham Norton Show'.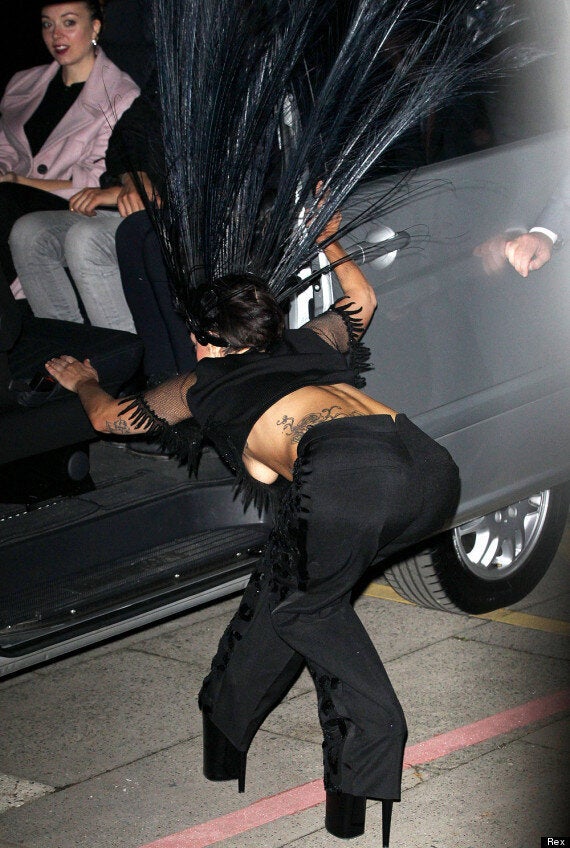 Well, if you insist on wearing a giant peacock headdress for the occasion, wardrobe malfunctions are a given, really.
Let's just hope there was a sunroof to accommodate that thing.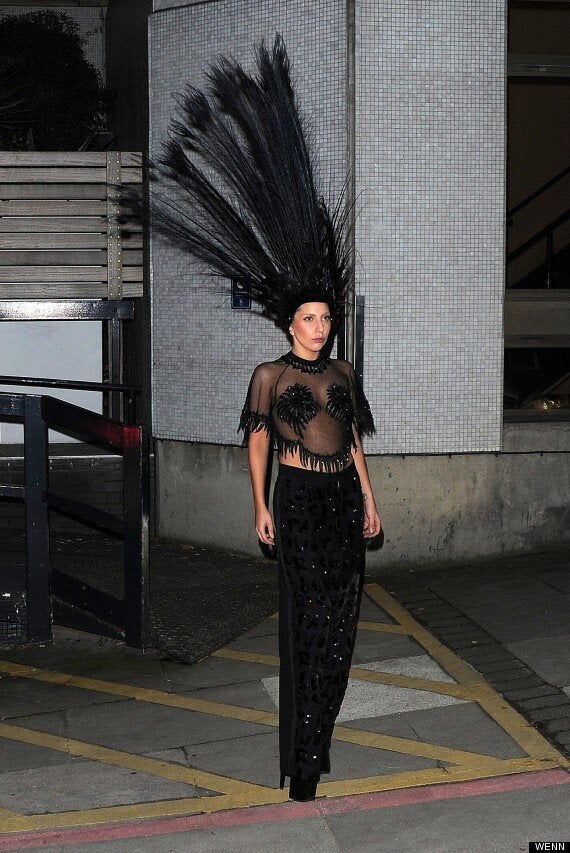 Earlier, the singer had taken to Twitter to share the news that her beloved puppy, Alice, had been put down after losing her battle with cancer.
'My puppy Alice died. We had to put her down, cancer ate away at a little angel. My daddy is so sad, we all are, lost a member of our family," she tweeted.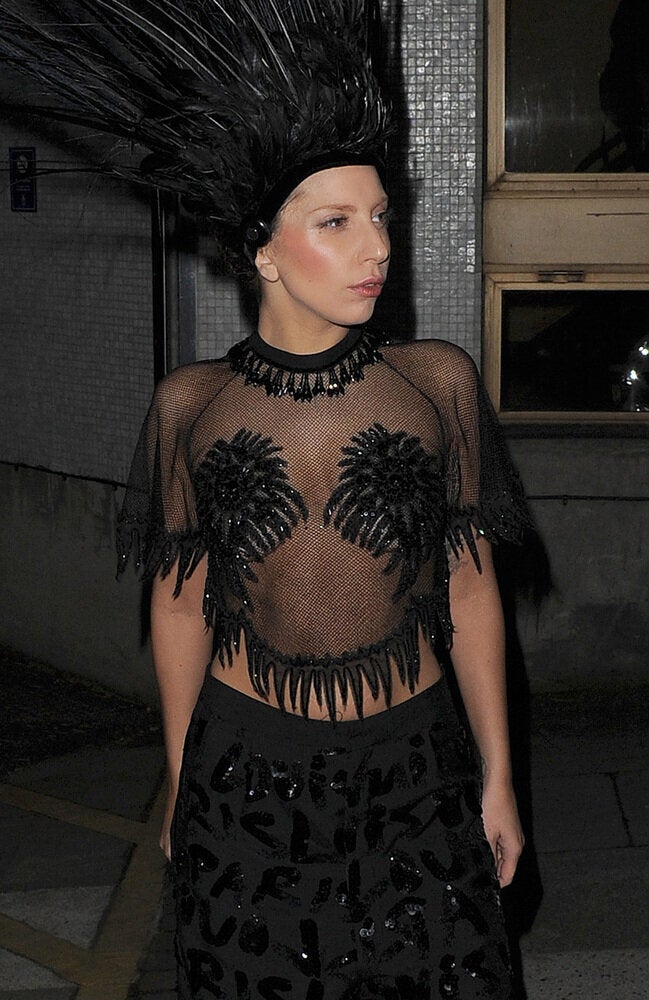 Lady Gaga's Giant Peacock Headdress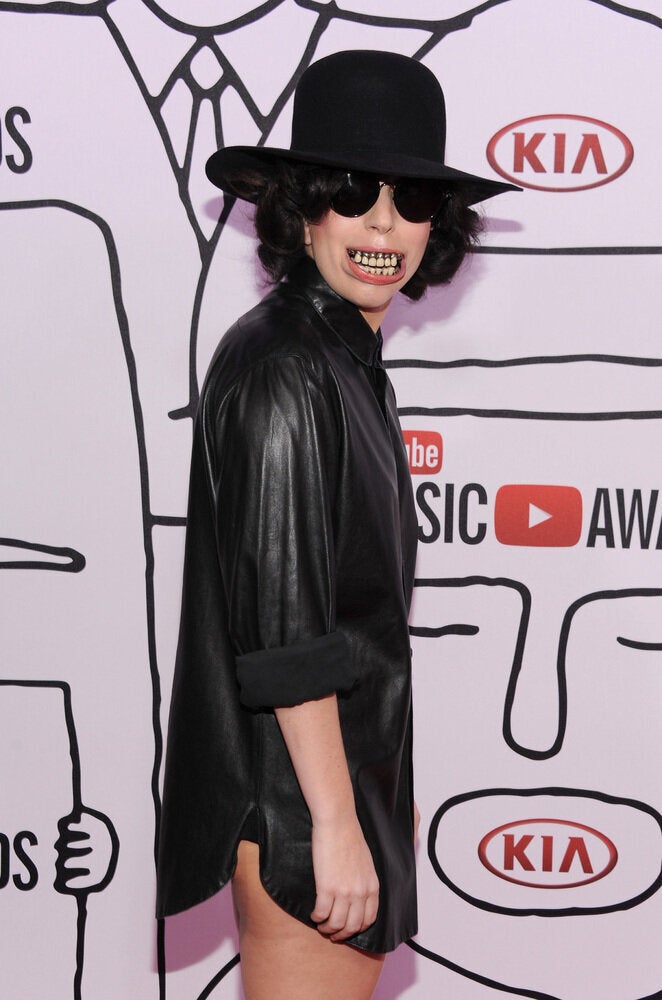 Lady Gaga Outfits