Costel Pantilimon is expected to retain his berth in Manchester City's starting line-up ahead of Joe Hart at the weekend.
Pantilimon was on Capital One Cup duty in Wednesday night's extra-time victory over Newcastle and superbly denied Papiss Cissé with the scoreline goalless.
The Romanian's presence in the 2-0 win at St James' Park was expected - he regularly features in the cup sides - but Hart's latest blunder at Chelsea could grant the Romanian game-time in the Premier League and Champions League.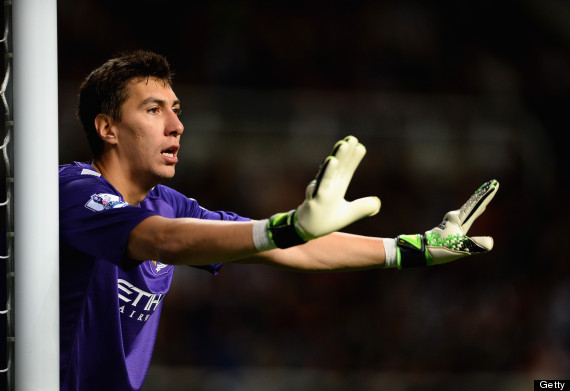 "Chill, I've got this."
"(Pantilimon) is a very good goalkeeper and he normally plays in the Capital One Cup and the FA Cup," said Pellegrini.
"This was a very important match for him. But I will start to think about the game against Norwich on Thursday. Today I was just thinking about winning this match.
"I think that we will talk tomorrow (about the team selection). One goalkeeper can play but the other will have our full support. We will think about it.
"(Pantiilimon) is a good player and is not playing too much because Joe Hart played this year and last year, but I trust him and for him and for the whole team to keep a clean sheet after six games is very important."