Marvin Gaye's family are suing Robin Thicke and Pharrell Williams over their hit song 'Blurred Lines.
Three of Gaye's children have filed papers accusing the singers of copyright infringement.
They are seeking damages and a portion of profits from the song because they say it copies elements of Gaye's 'Got To Give It Up'.
WATCH the video above for more.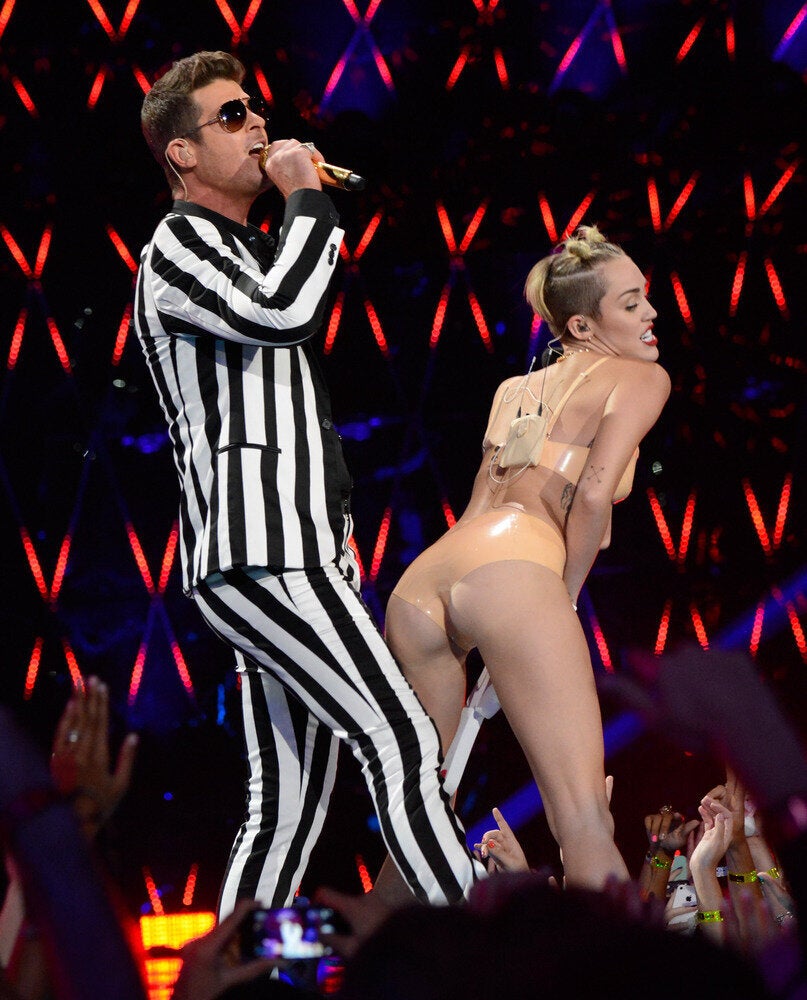 Miley Cyrus Twerking
Related