The PUMA Impact Award seeks to recognise and honour the documentary that has made the most significant social impact over the last year, and HuffPostUK is profiling in turn the five films to have made the shortlist.
Susan Sarandon, Gael Garcia Bernal and Ricken Patel, founder of online activist community Avaaz, are all on the jury deciding which of these five films has made the most significant positive impact on society or the environment.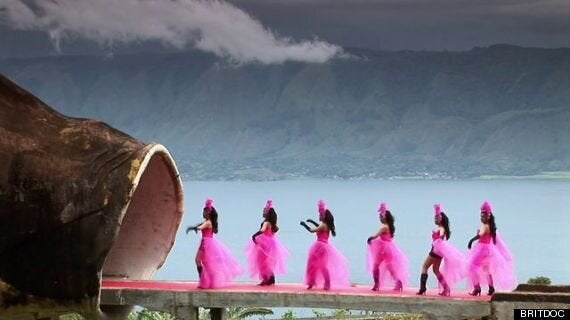 'The Act of Killing' had director Joshua Oppenheimer inviting past tyrants acting out their deeds
The five impressive films cover topics ranging from a miscarriage of justice in the Philippines, to violence intervention and prevention on the streets of Chicago, through to bullying in US schools, an exploration of Indonesia's death squads and sexual assault in the US military. All of the projects have prompted remarkable and measurable change.
Directed by Joshua Oppenheimer, co-directed by Anonymous and Christine Cynn, produced by Signe Byrge Sørensen challenges unrepentant death squad leader Anwar Congo and his friends to dramatise their role in the Indonesian genocide. This group had gone from selling black market cinema tickets to forming one of the country's most notorious death squads, in the wake of Suharto's regime change of 1965.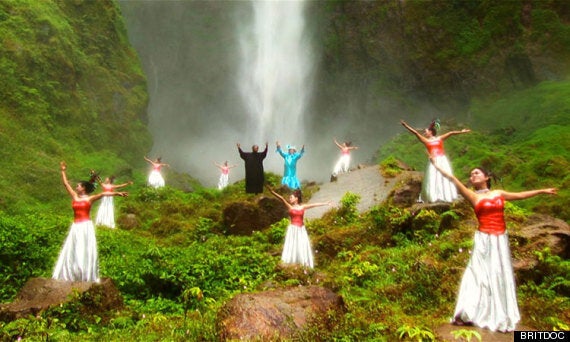 Some found beauty in the violence, but also boasting and banality
The result is an exposé of a regime of corruption, impunity, and fear built by the perpetrators, and which largely remains in place to this day. The film has begun a shift in discourse in Indonesia and its understanding of its own difficult past.
In an interview with The Village Voice, Oppenheimer said, "When I was entrusted by this community of survivors to film these justifications, to film these boastings, I was trying to expose and interrogate the nature of impunity. Boasting about killing was the right material to do that with because it is a symptom of impunity."
The main protagonist of the film, Anwar Congo, was reported by the director has having been profoundly moved by the film and standing by it. However, many contributors within Indonesia remain anonymous.
From the shortlist of five, the winning film will be announced at the PUMA Impact Award Celebration in New York on 13 November 2013. 50,000 Euros will be awarded to the creative and campaigning minds behind the winning entry to acknowledge the filmmakers, and to help support the continued efforts of the film's campaign for change.
HuffPostUK are delighted to be PUMA/BritDoc's editorial partner for the third year for this important documentary event. For more information about the PUMA Impact Award, click here.
Popular in the Community