An "unbelievably stupid" motorist has been caught on camera casually eating a bowl of cereal while overtaking cyclists at 30mph.
A shocked cyclist filmed the man using one hand to hold the bowl and steer the car in Edinburgh city centre.
He be heard yelling "What the f***?" as the grey Vauxhall Corsa whizzes past.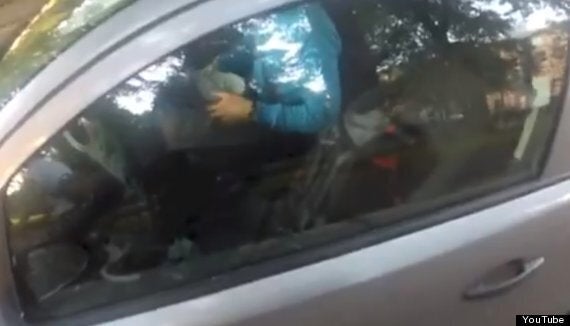 The footage was shot by a YouTube user calling themselves Raging Biker, who says he rides "around 5000 miles a year" while commuting to work.
The caption wryly noted: "Breakfast at 35mph…look no hands!!"
He added: "I guess if you are hungry then why not eat a bowl of cereal as you drive. How did he do this?
"He must have planned to exit his house, climb into the car (no hands?) with a bowl of cereal and milk….who does that???'
A spokesman for the AA said: "It's pretty stupid. It's unbelievable really.
"For some people their car, in a way becomes their home, and they behave in such a way that they would in their house."