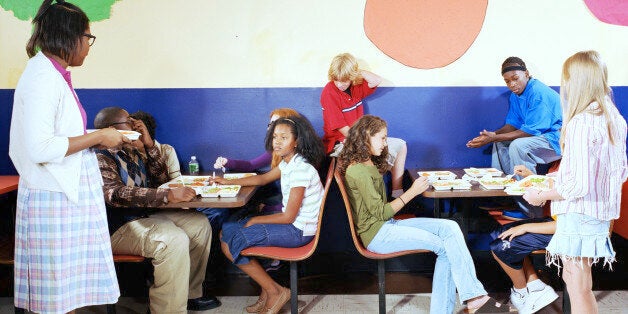 A US school has come under fire for "segregating" its students based on their grades, telling pupils with low scores to separate themselves from their high achieving classmates.
La Vergne, a high school in Tennessee, has stirred up a prolonged public dispute regarding procedure which divides students during lunch based on their academic ability. Students who are under achieving are told to eat lunch in a separate location away from their peers.
He then called the procedure a "civil rights violation and segregation, no doubt".
For the past two years, the statewide pilot program, which involves the practice of splitting lunch period with half academic inventions, helps students who may be struggling in a subject, said the School Leaders.
11th grade student Ximena Jinenez who finds the program helpful added: "I don't think it's bad, it's good. We all need it. We need that little help in our lives."
Since the program has been influenced at La Vergne, it has shown that children achievement and graduation has increased from 77% to 99%, showing that the program has been successful.
Popular in the Community