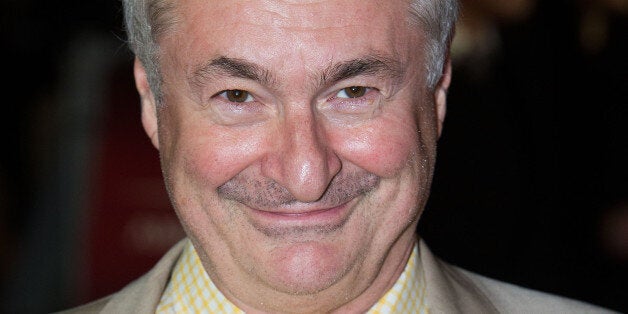 The 64-year-old Radio 2 presenter was arrested by Metropolitan Police as part of the force's investigation into historic sexual offences.
BBC broadcaster Gambaccini denied the claims, saying in a statement: "On Monday night, 28 October, I attended an excellent production of the Kander and Ebb musical, the Scottsboro Boys, at the Young Vic theatre.
"It concerned a group of black men in Alabama in the 1930s who were falsely accused of sexual offences. Within hours, I was arrested by Operation Yewtree. Nothing had changed, except this time there was no music."
A spokesman for Gambaccini said: "Mr Gambaccini was interviewed by Operation Yewtree officers about historic allegations. He answered their questions and was co-operative. He denied all allegations."
Operation Yewtree is the national investigation prompted after claims were made against disgraced TV presenter Jimmy Savile.
Scotland Yard has led the probe, and separated its inquiries into those involving Savile, those involving Savile and others, and those involving others.
The BBC confirmed that Gambaccini would not be presenting his Radio 2 show today.
A spokesman for the broadcaster said: "Paul Gambaccini has decided that, in light of today's media attention, he would rather not be on air at present and we respect that decision.
"Therefore, Paul will not be presenting on BBC Radio in coming weeks and replacement programmes for the period will be announced soon."
The replacement show on Radio 2 today will be Johnnie Walker Meets Art Garfunkel.
A police spokesman refused to confirm the identity of the arrested man, but said: "The man was arrested at an address in south London on suspicion of sexual offences and taken into police custody.
"He falls under the strand of the investigation we have termed 'others'."
Police confirmed that another man, aged 74, was also arrested as part of the investigation.
Oficers said both have been bailed to a date in early January pending further inquiries.
Gambaccini hosts a weekly show on BBC Radio 2 and was due to present a 30-minute documentary for Radio 4 about the music world's reaction to the assassination of President John F Kennedy, to coincide with the 50th anniversary of his death.
The presenter was highly vocal last year in the wake of Savile's years of sexual abuse being made public, and said it was known among BBC staff that the late presenter targeted vulnerable, ''institutionalised'' young people.
He also spoke of rumours that his former BBC Radio 1 colleague had been a necrophiliac.