The Basque club will become the eighth Spanish side to host United, who first travelled to Iberia in 1957, where they were defeated 3-1 by Real Madrid's immortal European Cup winners.
On 20 previous trips to Spain, United have won three, drawn 10 and lost seven, with the highest and lowest points both coming at Barcelona's Camp Nou stadium.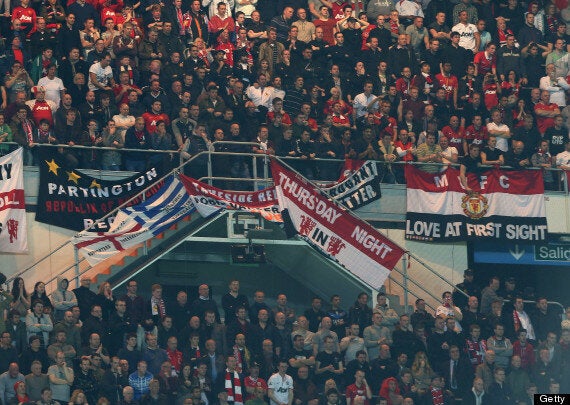 United fans enjoy the Reds' absorbing draw with Real Madrid in February
If the 1999 Champions League final is one of the club's most iconic moments, the 4-0 battering at the hands of Barça in 1994 is one of the most forgettable.
United will hope for a better outcome than their previous match in the Basque country, when a 2-1 Athletic Club Bilbao win flattered them in the 2011-12 Europa League.