Russell Brand may have turned political revolutionary in recent times, but the biggest transformation may be happening behind closed doors for the 'actor' comedian.
"I'm in a relationship at the moment," the oft-awarded Shagger of the Year cheerfully reported to a packed crowd during his Conversation with HuffPostUK on Monday evening. And as he was leaving, he added by way of afterthought, "I'm off to see my girlfriend."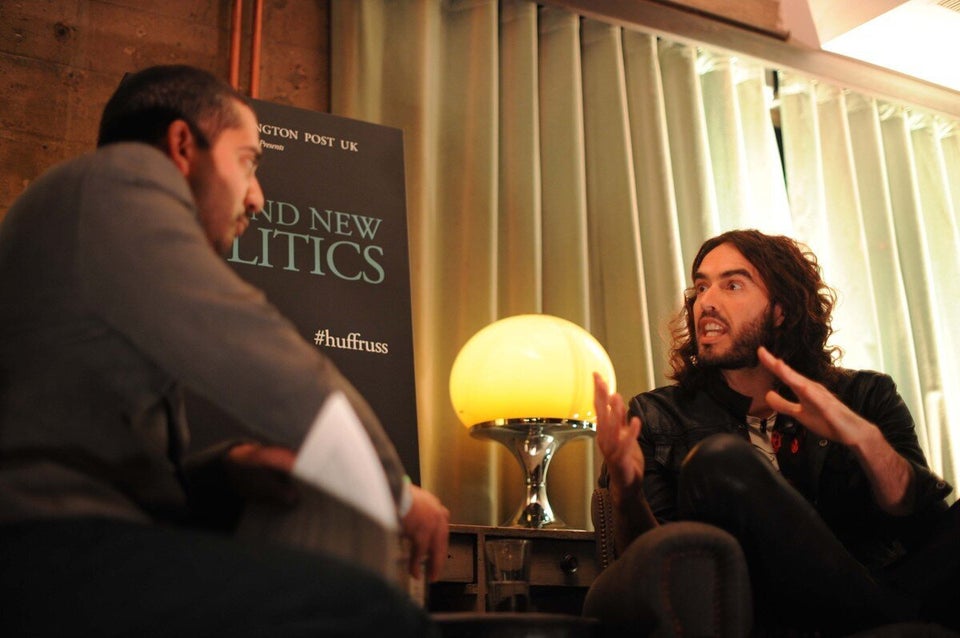 Russell Brand In Conversation With The Huffington Post UK
This may or may not be a reference to his rumoured squeeze, Jemima Khan, with whom he was pictured in recent times in both London and New York. Adding fuel to that particular fire was Brand's canine companion at last night's event...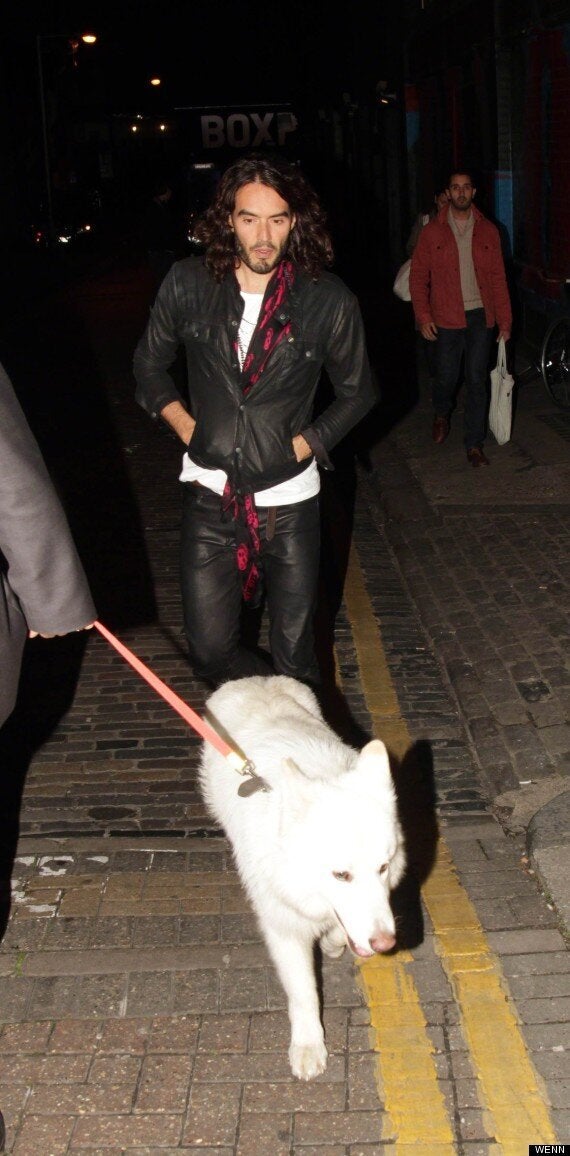 A strangely familiar furry friend? Well, perhaps, yes, if you follow Jemima Khan on Twitter, where she has happily posted many pics of her own pet pooch...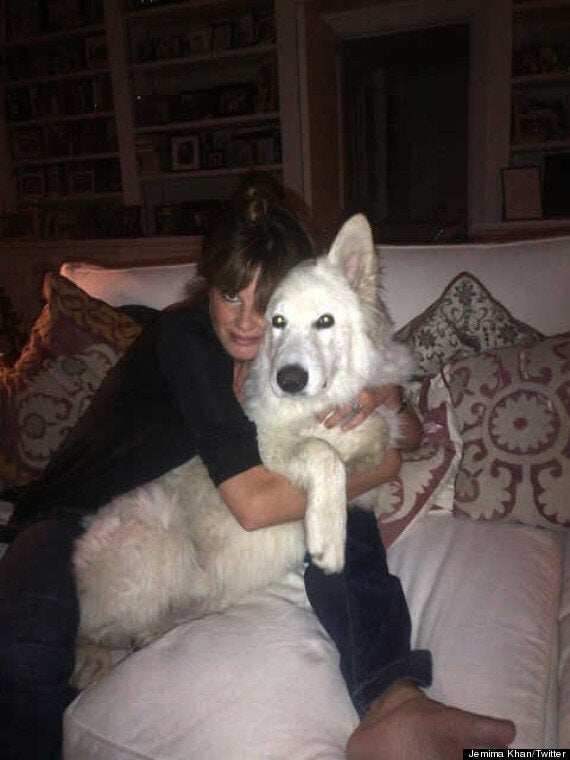 Alternatively, according to yesterday's headlines, it could be TOWIE actress Ferne McCann, reported to be meeting up with the Lothario in New York. Brand appeared to pour cold water on this particular rumour, however, tweeting earlier in the day, "I've literally never seen this human."
However, a bit of the old Rusty was still on show during the night's chat, when Brand was questioned on many topics by the HuffPostUK's Political Director – politics, Palestine, religion, the environment, and… whether he would call himself a misogynist?
"I don't think I'm sexist," he told the audience. "But I remember my grandmother, the loveliest person I've ever known, but she was racist, but I don't think she knew.
"I don't know if I have some cultural hangover, I know that I have a great love of proletariat linguistics, like 'darling' and 'bird', so if women think I'm sexist they're in a better position to judge than I am, so I'll work on that."
Related