'EastEnders' has lined-up one of the most shocking romances in its history, as Janine Butcher is set to sleep with Joey Branning.
This is the same Janine who has just set up Joey's sister Alice for the murder of Michael Moon.
Viewers of the BBC One soap were left stunned last week as Alice tried to save Janine by stabbing Michael, with Janine ending the dramatic attack with a final fatal blow.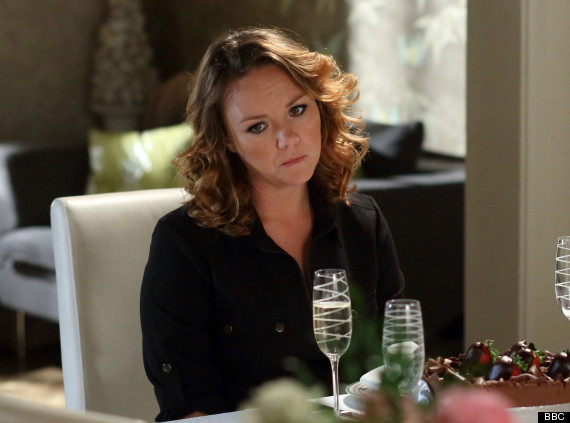 Janine Butcher
Now Janine will bed Joey on the day of Michael's funeral later this month, Digital Spy reports.
However, it seems unlikely Joey - who broke up with his cousin Lauren when her alcoholism became too much - is really interested in troublesome Janine.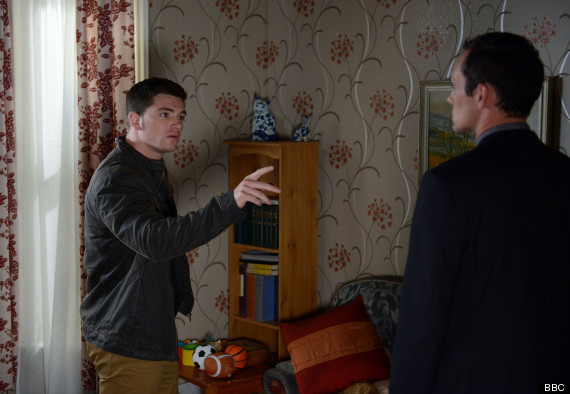 Joey with Michael before his death
Joey knows that Alice isn't capable of murdering someone and repeatedly urges Janine to admit it too. However, Janine then seems to get her claws into him after a bottle of wine at her house, in scenes that are set to air on 19 November.
Last month it was revealed David Witts, who plays heartthrob Joey, has quit Albert Square.
The 22-year-old actor, who has starred in the show since 2012, will leave Walford at Christmas.
What do you think, is Joey capable of being tricked by Janine? Or has he got his own plan?
LIKE US ON FACEBOOK | FOLLOW US ON TWITTER