There are a multitude of ways a father can make his son happy but this one is a little special.
Twelve-year-old Leon McCarthy was born without fingers on his left hand - so his Dad, Paul, made him some.
Even more remarkably, instead of paying thousands of pounds for a prosthetic he created one himself using a 3D printer.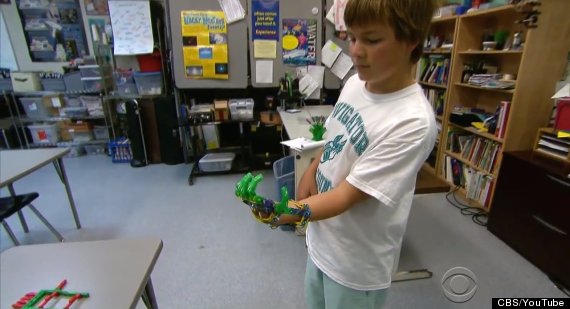 Leon with his new hand
Paul searched the internet for help with his project and found it in the form of a YouTube video from Ivan Owen who did the same thing in 2011.
The touching video shows how excited Leon is about his new hand as it kind of makes him a "cyborg".
Because of the low costs involved and the fact it can be made at home, the prosthetic can be updated to and added to as Leon grows.
And the project doesn't end with his son. Paul told Fox that he plans on working with Leon's school to teach students how to print hands and give them to other kids who need them.