"We were killing so many people. One year in four consecutive months in the same weekend we lost a grand prix driver. I counted 57 people who died, who I could call friends, acquaintances, but certainly people I raced with. It was very stupid, very bad. It had to be changed."
Sir Jackie Stewart is famous for being a three-time Formula One world champion but his enduring legacy has been his huge contribution to raising safety standards in the sport to such a level that it's now "19 years, six months and five days" since an F1 driver was killed, as he quickly remembered when he spoke to The Huffington Post UK.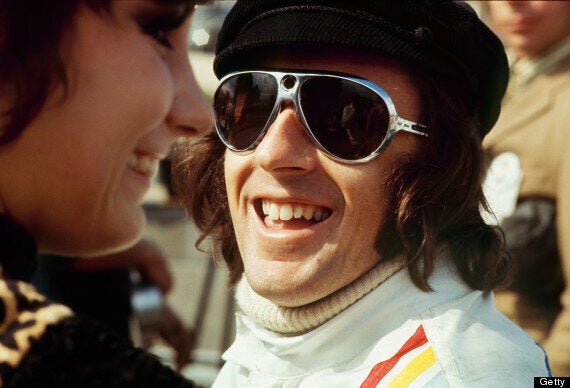 Sir Jackie Stewart won the F1 world championship three times
Recently, there have been two race movies that struck a chord beyond the confines of F1 fans: Senna, a not-unsympathetic biopic of the triple world champion, and this year's summer smash, Rush - Ron Howard's take on the James Hunt-Niki Lauda title battle of 1976. Both portrayed F1 in all its dangers and with the ever-present fear of death or injury lurking in the background. Following hard on their heels and starring Sir Jackie comes Weekend Of A Champion.
Directed by Roman Polanski, the movie is a portrait of Stewart at the 1971 Monaco Grand Prix. The pair were already good friends before the film director and his crew were given intimate access to one of the greatest drivers the sport has ever seen and who at the time was at the pinnacle of his career.
What resulted was a remarkable insight into a man at the peak of his powers with a deep love of F1 but also a constant nagging in his mind over safety levels in the sport, an aspect of motor racing for which Stewart crusaded as his colleagues died around him.
Forty years on and Polanski and Stewart have revisited the film in a newly released DVD that includes a post--script review as the pair recall those times and that weekend in particular. Of course, there is also some wonderful footage of racing from the Monaco GP to warm the cockles of F1 fans.
The DVD from Universal Studios is out now and to hear more from Sir Jackie, click on the video above.
Popular in the Community